A perfect storm of disruption has been blamed for causing road chaos in Arbroath.
Re-cabling works by Openreach coincided with the start of an Angus Council-led scheme intended to improve traffic flow around the town's Westway/A92 roundabout.
Traffic management measures which had been put in place during the Openreach work resulted in lengthy delays for commuters on Wednesday and Thursday.
One motorist said he endured "shambolic road chaos" on the stretch of road as the regular short journey to his home took more than twice as long as usual.
He said he was forced to divert along back roads through Arbirlot to dodge the queues on the A92 around the Signal Tower and the football ground and claimed emergency services vehicles were also caught in the traffic jams.
"I went through the traffic lights thinking that they would be temporary," he said.
"I was absolutely flabbergasted to see that they were still in situ at 5pm when I returned home.
"A journey of normally 20 minutes took me nearly 45 minutes.
"I even witnessed police vehicles heading to Arbroath getting caught in the queuing traffic on the A92 dual carriageway."
An Angus Council spokeswoman said the traffic lights which were put in place on the A92 at Arbroath on Wednesday and Thursday morning were not part of the ongoing work at Westway.
She said: "Engineers are currently carrying out re-cabling and completing ducting work and as a result have implemented traffic management measures."
Openreach left the site on Thursday.
An Openreach spokesman said: "Our contractors were given permission to start work to install underground ducts for cables close to the retail park this morning. They were then asked to stop work and left the site after making it safe.
"We understand there was an issue with other roadworks taking place at the same time and we'll now seek a new date to finish our work once these are complete. We're sorry for the disruption to traffic this morning – this was inadvertent on our part as we were not aware of the clash of roadworks."
Approximately 120 metres of the Westway is being resurfaced as part of the Angus Council project.
The programme is being carried out overnight between 7pm and 7am to guard against delays.
Traffic lights will be in place while teams are on site.
The second phase started on Tuesday with Tayside Contracts creating a temporary access road that will be used as a part of the traffic management system.
The next stage of the works will involve installing ducts in the footway on the McDonald's side of the Westway from the roundabout to the retail park junction.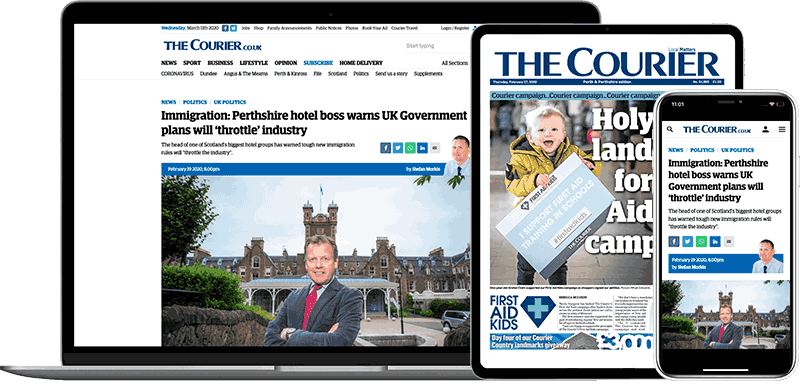 Help support quality local journalism … become a digital subscriber to The Courier
For as little as £5.99 a month you can access all of our content, including Premium articles.
Subscribe