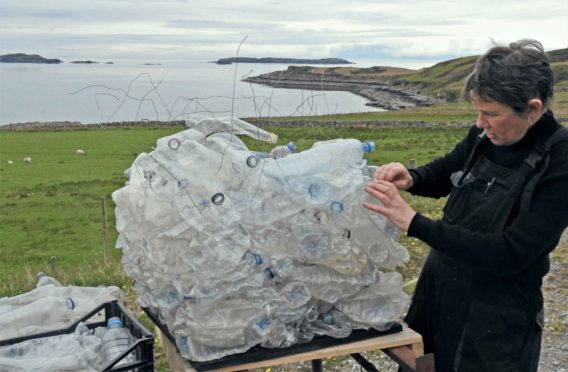 The scale of marine litter and ghost fishing gear on Tayside's coastline has been laid bare.
Artist Julia Barton arrived from Shetland to work with East Haven Together to build a litter cube from plastic bottles and netting which was collected from the coastline.
She spent Friday morning working with pupils from Ladyloan Primary School in Arbroath to raise awareness of marine plastics ahead of this weekend's Great Angus Beach Clean.
In Arbroath, Angus Clean Environments (ACE) have been leading on a project to prevent land litter from reaching the sea, particularly at the harbour area in Arbroath.
In East Haven, residents have been beach cleaning for more than 25 years.
During that time the amount of marine litter, particularly ghost fishing gear has increased to the point it is no longer possible to remove it without mechanical assistance.
Thanks to grant funding from LEADER, the European rural development programme, the East Haven Together team purchased a utility vehicle capable of transporting marine litter from the beach.
Last year's Great Angus Beach Clean tested out a new approach which resulted in three tonnes of marine litter being removed from the coastline between Carnoustie and Arbroath over three days in May.
A huge tally of discarded fishing gear was picked up, including around 70 old creels.
There was also 100 metres of rope, as well as 15 tyres, oil drums full of oil, bicycles and buoys.
Wendy Murray from East Haven Together said: "In terms of the ghost fishing gear there is a lot of work to be done nationally on this issue, although I would say that it has definitely raised awareness of the problem locally.
"I am also very encouraged and inspired to see so many young people taking an interest and recognising the devastating impact of litter and plastics on the marine environment.
"Ladyloan Primary school children have raised the profile of marine litter but we have had help from other groups too such as Arbroath St Thomas Swimming club.
"Businesses such as SSE and MacDonalds have also gone the extra mile involving staff in cleaning up the marine environment."
Saturday and Sunday's clean-up takes place between 9.30am and noon and there will be allocated litter picking stations where members of the public can collect equipment.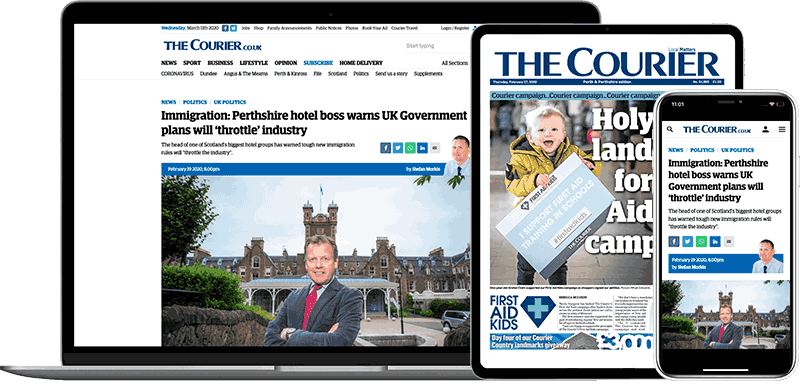 Help support quality local journalism … become a digital subscriber to The Courier
For as little as £5.99 a month you can access all of our content, including Premium articles.
Subscribe