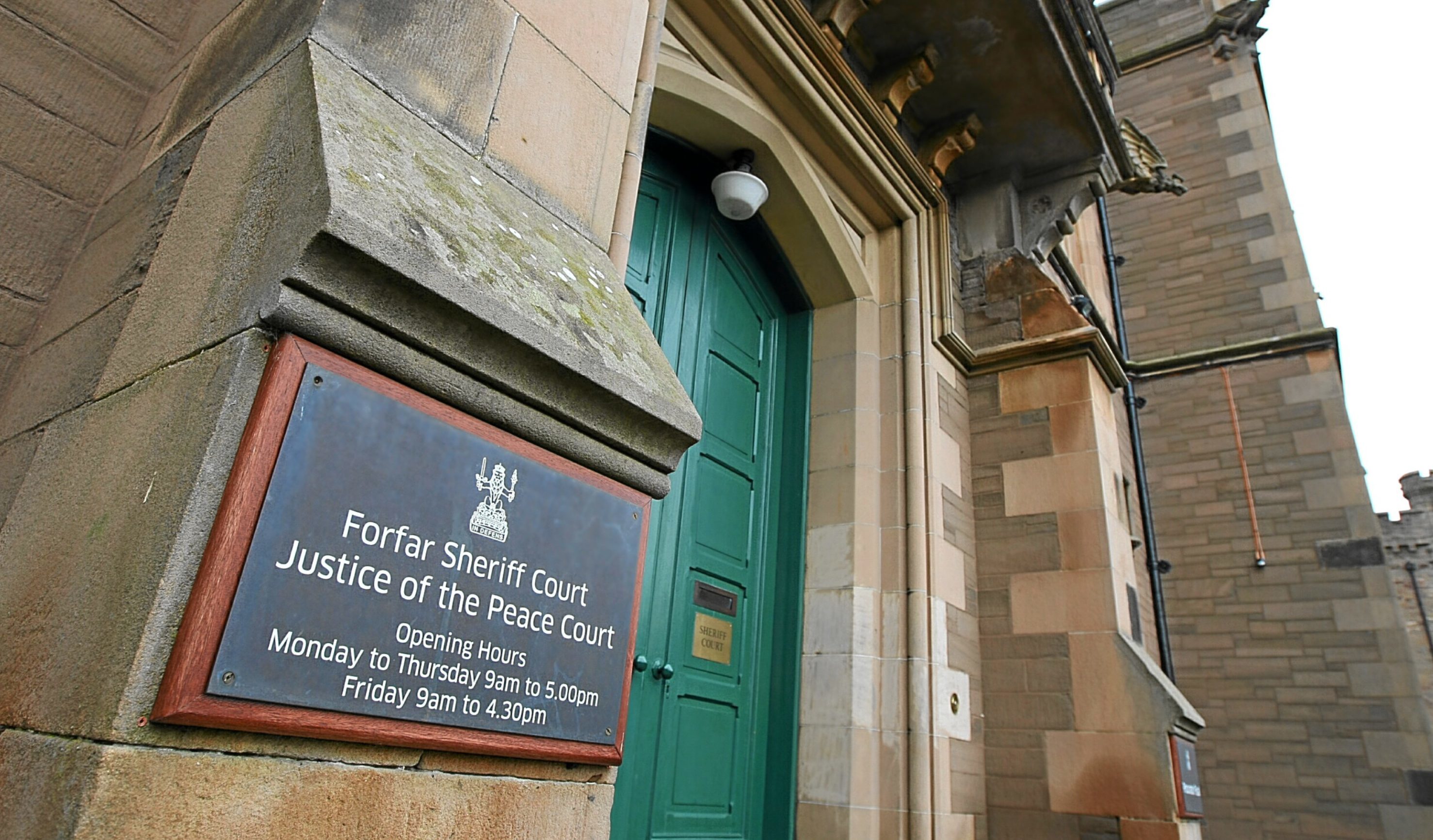 A wealthy drive-by catapult shooter has avoided a jail term after a terrifying attack on one of Scotland's busiest roads.
Engineering company boss Stuart Mackie fired a folded up cigarette packet at Bryan McNally's car after following his victim along the A90 Dundee to Aberdeen dual carriageway in the morning road rage incident.
On the Forfar bypass, the 64-year-old Falkirk businessman took a vermin control catapult and shot the missile at the driver's window of McNally's car, hitting the windscreen.
The £1,000-a-week civil engineering company director said the incident, captured on the victim's dashcam, had been "five seconds of madness".
Mackie, who Forfar Sheriff Court heard travels some 30,000 miles a year in his managing director's role, had previously pled guilty to putting another motorist in danger by firing the catapult at him on the A90 on December 18 last year.
The court had earlier heard of needle between the pair around 9.30am that morning after McNally had encountered the accused travelling at 60 miles per hour in his van on the trunk road, which has a limit of 70mph and is covered by average speed cameras.
Mackie pulled into a layby after a gesture between the pair, but then caught up with McNally near the junction leading to Forfar, took both his hands off the wheel and fired the folded up cigarette packet at the Vauxhall Astra on the inside lane.
The 64-year-old accused later found out he knew his victim professionally through the course of his successful business.
Defence counsel Edward Targowski QC said the accused, whose civil engineering company is involved in major projects including the new Barclay's bank in Glasgow, had fired the catapult in the "heat of the moment".
The catapult had been in the van for firing at pigeons and vermin on company sites.
"He fully accepts responsibility for this offence," said Mr Targowski.
"He describes it as five seconds of madness."
Mackie, from Falkirk, had been warned a custodial sentence was among the range of sentencing options.
Sheriff Jillian Martin-Brown told the accused: "It is clear you know yourself this was a serious matter.
"It could have led you to lose control and cause an accident, which could have had serious consequences. You have show considerable remorse and I am satisfied a non-custodial sentence is appropriate."
Mackie was ordered to carry out 200 hours of unpaid work under a one-year community payback order.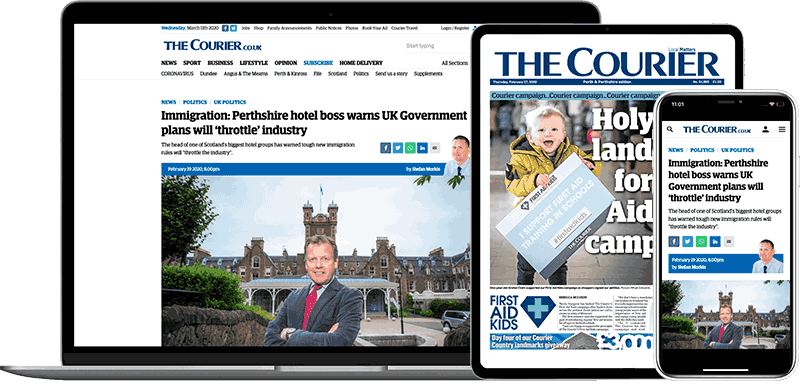 Help support quality local journalism … become a digital subscriber to The Courier
For as little as £5.99 a month you can access all of our content, including Premium articles.
Subscribe