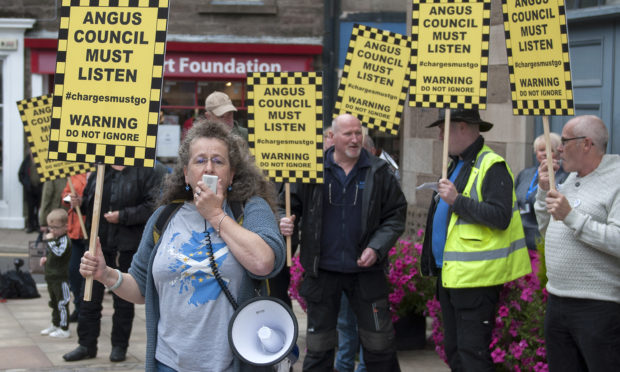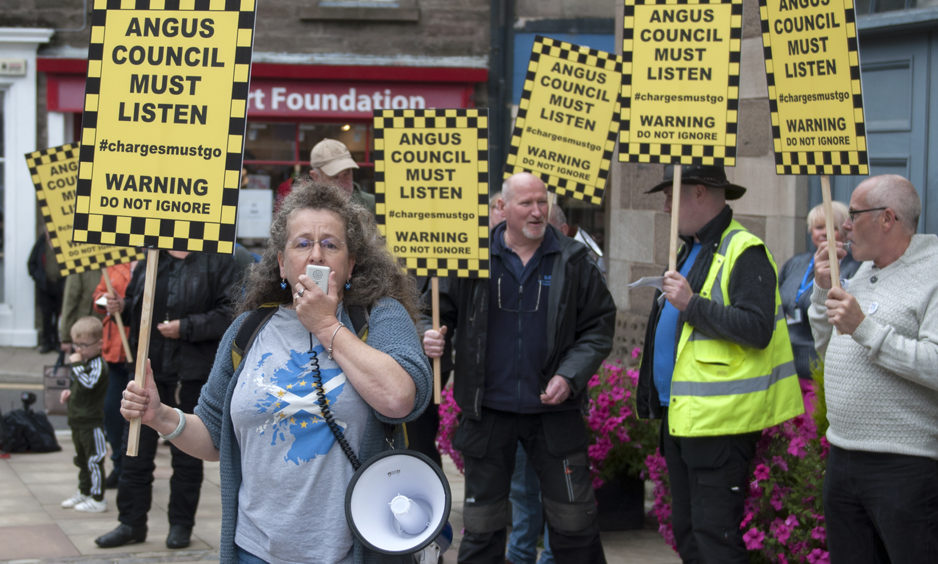 An Arbroath councillor has been told to "hang her head in shame" after saying car parking demonstrators were too well off to protest.
Independent Lois Speed said protesters who staged a "noisy demonstration" outside Town and County Hall earlier this month should think more closely about people living in poverty.
She argued money-raising schemes such as parking charges were vital when cash-strapped local authorities were struggling to pay for lifeline services.
However, shopkeepers in her ward have said the comments show she has failed to understand how badly many businesses are struggling.
Fiona Laing, of Heather Cottage Crafts Interiors and Gifts in Arbroath, said: "As a trader in the town who has shown Ms Speed her books and explained that I have not been able to take a wage since December, I'm appalled by what I heard in chambers and she should hang her head in shame."
Ms Laing said she had "thrown everything" into the business, just to have it snatched away by bad decisions from the current administration.
"The council have made a mistake and they're just not listening," she added.
The car parking protesters addressed councillors earlier this month after demonstrating outside the chamber. In heated scenes, Provost Ronnie Proctor prevented the group from unfurling a banner illustrating the damage which they claim the parking charges have done.
During the debate that followed, Ms Speed said "What would people in poverty think of those who are doing reasonably well making such a noise and racket?"
She had now said she was "sorry" the words had not come across as they "should have done."
She said: "I have total sympathy and understanding of the situation explained by Ms Laing but I don't think she understands where my question came from.
"It is far from easy for anyone on a limited income to cope. I myself know just how hard it is to live in that situation. I had previously discussed with council officers various options including the possibility of extending free parking periods across Angus.
"My support for business is beyond reproach. Without our businesses our county fails. My mission is to fight for those whose voice is not heard, those who struggle without basic needs such as food and electricity, or who require vital services and supports.
"The success of business in Angus is crucial and I'm sorry that this did not come across as it should have done in chamber," she added.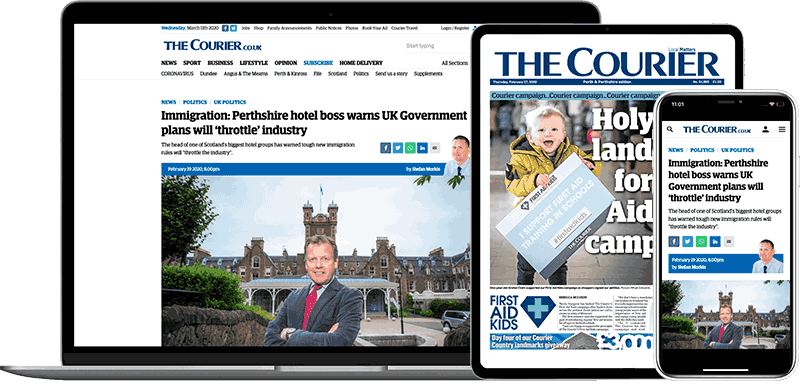 Help support quality local journalism … become a digital subscriber to The Courier
For as little as £5.99 a month you can access all of our content, including Premium articles.
Subscribe