VIDEO: Horror as youngsters seen 'jumping around like idiots' on Arbroath roof tops
Death-defying teenagers were caught on camera clambering over a rooftop in Angus.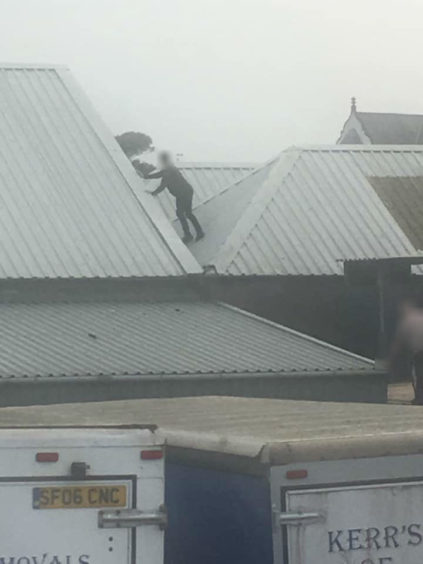 A resident looked on in horror as three youngsters – thought to be aged between 12 and 15 – were seen "jumping around like idiots" on the roof of Kerr's Removals and Storage in Hannah Street, Arbroath.
The youths were spotted around 6pm on Sunday.
They later fled the scene.
Arbroath East and Lunan Conservative councillor Derek Wann, convener of the local authority's children and learning committee, has urged parents to speak to their children to warn them of the risks they are taking.
He said: "They are taking their lives into their own hands.
"It was a similar situation when they were climbing on scaffolding at the Abbey last year.
"They should be aware of the dangers of climbing on buildings."
Mr Wann said he worked in the construction industry and was well aware of the safety issues around being on roofs.
"I implore parents to speak to their kids," he said.
"At the end of the day I don't want them (the youths) ending up lying in a hospital bed with a broken leg, or worse.
"My message is always the same – you should look after your children's safety and try to encourage them not to do these things."
He also urged the culprits to consider the feelings of the building's owners if anything was to happen to them.
"Imagine coming in to work and seeing children on the floor of their business?
"If the child was on its own it would be horrific," he said.
Youths were seen climbing on scaffolding in the town last July, prompting similar concerns for their safety.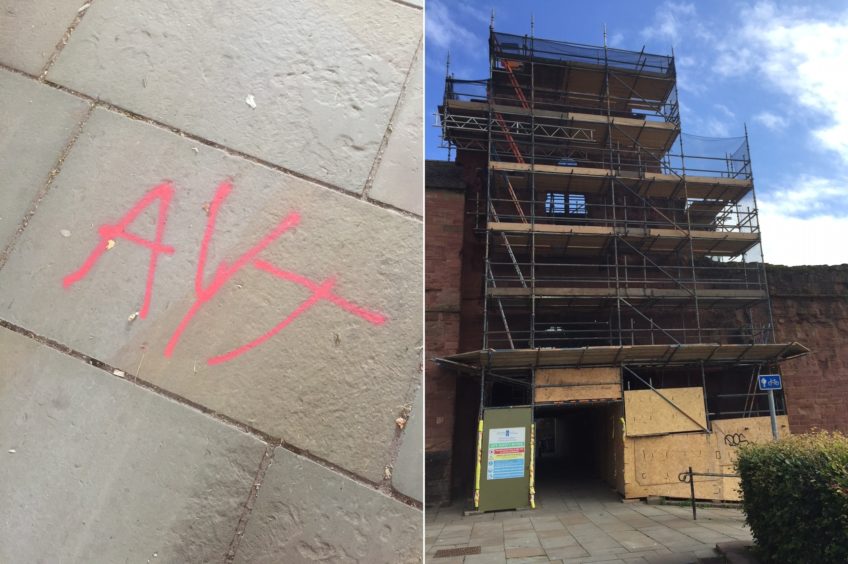 In what was described as a "summer of discontent", vandals scaled scaffolding erected around Arbroath Abbey to allow conservation work to be carried out.
The hooligans painted graffiti on the 12th Century building, smashed a window and set off fire extinguishers.
The stonework was tagged with the initials "AYT", believed to stand for "Arbroath Young Team".
Police Scotland could find no note of Sunday's incident being reported to them.
Kerr's owner John Wilkie did not respond to a request for comment.