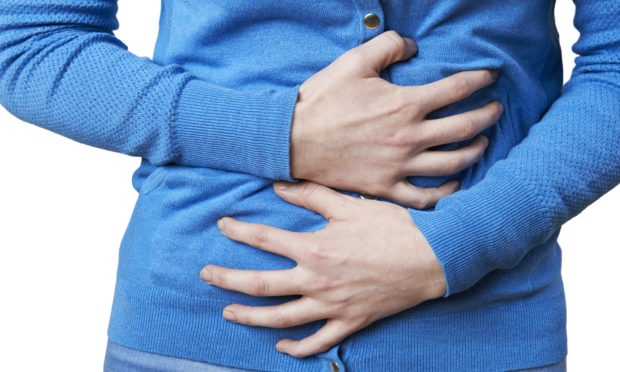 Concerns have been raised over the "bullying" way a change in medication for patients in Tayside with chronic and life-altering digestive conditions has been managed.
NHS Tayside has moved 95% of all patients with digestive problems, including the debilitating condition Crohn's disease, onto a cheaper version of the drug Adalimumab.
Patients on the brand Humira were moved to an alternative Amgevita.
Some people living with Crohn's disease said they feel the alternative brand is less effective at managing the condition's debilitating symptoms, including pain, lethargy and severe diarrhoea.
Concerns have also been raised about the way the way the replacement drug is injected.
One patient who was told to make the switch, but was unwilling, said doctors attempted to "bully" him into changing onto the cheaper brand.
He said he was told 160 patients in the region had already made the change.
The patient, who has been regularly hospitalised and has undergone serious surgery due to his condition, said: "I was told the senior consultant was quite adamant and he's not backing down on it.
"I went into a meeting and presented him with all the evidence and he threw it to one side of his desk and didn't even look at it."
The patient had previously made an official complaint about the process, backed by his GP, but was told to "re-engage with the senior consultant or go to the ombudsman."
NHS Tayside chief executive Grant Archibald has promised a greater focus on "anticipatory" health care, tackling problems before they become entrenched.
"But their arrogant and short sighted approach to my treatment is clearly going against the chief exec's ethos," the Crohn's disease patient said.
"They want to change treatment that has kept me well for six and a half years and possibly have an adverse effect on my physical health and emotional wellbeing.
"Why put me through all this just to save £78 a month?"
An NHS Tayside spokeswoman said:"Humira and Amgevita are different brands of the same drug Adalimumab, which can be used to treat Crohn's disease.
"It is routine practice for the NHS in Scotland to switch brands to the most cost-effective product."
She said as the injection device is different for each brand, patients are invited to an educational session led by a specialist nurse.
"For some patients the new brand may not be suitable and after discussion with their consultant there are mechanisms for the patient to be considered to remain on the original drug," she added.
Elaine Steven, Scotland programme manager Crohn's and Colitis UK, said she could not comment on individual cases.
"We hope doctors adopt the principle of shared decision making, put the needs of the patient first and consider things that matter to the patient.
"Although biosimilar versions of Adalimumab are just as safe and effective, there are differences in regards to homecare packages, devices and pain when injecting, which should be acknowledged as being important.
"We also understand that the prospect of switching can be unsettling and this should also been taken into account by doctors as part of a holistic view towards care."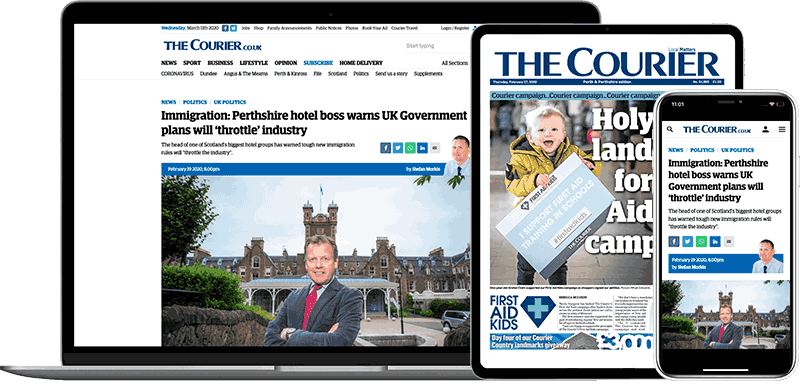 Help support quality local journalism … become a digital subscriber to The Courier
For as little as £5.99 a month you can access all of our content, including Premium articles.
Subscribe