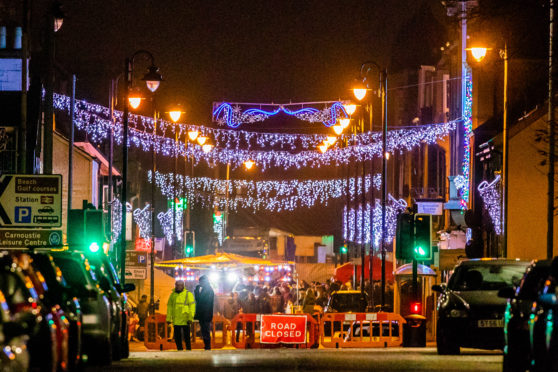 The Carnoustie Christmas lights switch on is set for success this year after receiving a funding boost from the charity arm of the town's prestigious golf club.
A lack of volunteers, in part, led to last year's lights switch on ceremony being postponed and downsized at the last minute.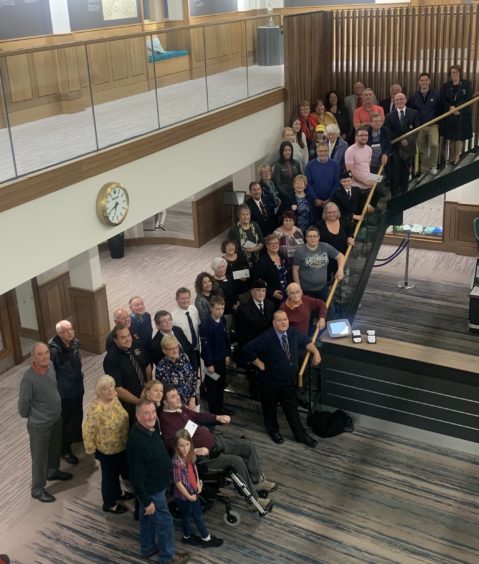 The Carnoustie Christmas Tree and Lights Fund is one of the beneficiaries of £65,000 in new funding announced by the Carnoustie Golf Links Community Benefits Committee (GLCBC).
The grant takes the total amount awarded to the community by the links committee to £250,000 since 2015.
David Cheape, GLCBC convenor, said: "Following consultation with stakeholders earlier this year, we relaunched the Community Benefits Fund in May and received 33 applications from local community groups.
"We were delighted that half of the applications came from first time candidates. The extent of funding varies considerably, however we know that each payment will make a considerable difference to each organisation.
"In addition, we are pleased to support what I like to call 'whole of community' projects such as the Carnoustie Christmas Tree and Lights Fund and other specific projects that will be of huge support within the community."
The £65,000 will be awarded at a ceremony in The Rookery Bar and Restaurant in Links House on Monday, October 7.
Carnoustie Community Council chairman Arliss Rhind said the money, the exact total of which is not yet known, would help the Christmas lights team put on "a really good event for the people of Carnoustie" on November 24.
He said: "It will help us to provide more lights and more events on the actual day. We have been working closely with the Golf Links and are delighted they have confirmed they are helping us with this event."
He said last year's switch on party had been postponed due to a "mix up" and the team were looking forward to putting on this year's show,
Michael Wells, chief executive of the charity which operates Carnoustie links, said: "The Links Management Team are very proud to be able to distribute a quarter of a million pounds over the last four years to a wide range of Carnoustie community organisations providing a valuable funding source allowing many projects to proceed."
The Links Management Committee was established in 1980 and received Charitable status in 2014 and the Community Benefits Committee was formed.
The committee seeks applications from local groups and organisations who are looking for assisted funding towards community projects.
Other cash was given to 1st Carnoustie Boys Brigade, Carnoustie & District Friends of Guiding, Carnoustie & District Pipe Band, Royal British Legion (Scotland) Carnoustie Branch, Carnoustie HSFP RFC, Carnoustie and District Horticultural Society, Carnoustie Memories, Carnoustie and Monifieth Men's Shed, Carnoustie Theatre Club, Claire Lornie School of Irish Dancing, Cycling Without Age, East Haven Together, Emma Thomas Active Schools Coordinator (Tennis), Carnoustie Schools Cluster, Kevin Christie Trust Fund, Kinloch Care Centre, Lousen Park Housing, Musical Memories, Parkview Chat 'n' Craft, SAPALD, Tayside BioDiversity (h/hog), Tip Top Toes and Friends of Carnoustie & District Heritage.