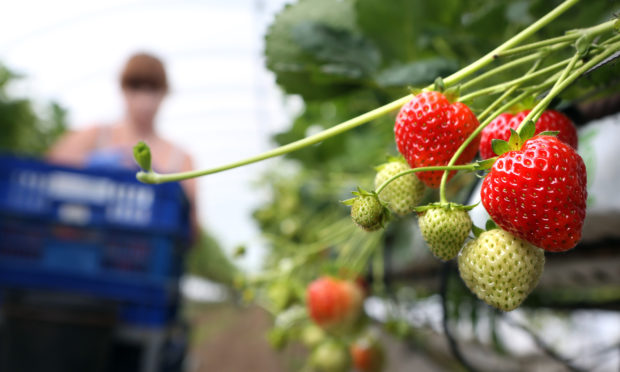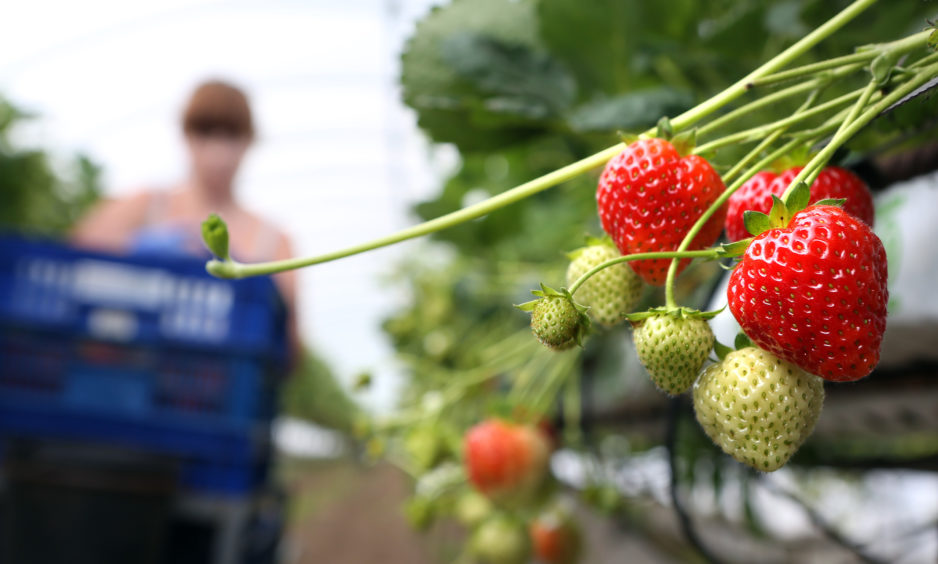 Vast swathes of Perthshire and Angus, home to the country's soft-fruits industry and other arable businesses, have been identified as being most at risk from the impact of Brexit.
Scotland's farming heartlands will be most vulnerable to the impact of Brexit, the Scottish Government has identified.
Brexit: Interactive map shows Courier Country's 'most vulnerable' areas when we leave EU
Figures published on Wednesday show how various areas will be affected when the UK leaves the EU.
Angus Tory MP Kirstene Hair criticised the research for not taking into account the UK Government's post-Brexit policy.
Despite agricultural areas bearing the brunt of the impact, places of deprivation are also identified as being particularly vulnerable.
Due to larger populations and higher rates of deprivation, significant populations in urban areas including Glasgow, Dundee and Edinburgh are likely to be more vulnerable.

In Dundee, Hilltown is most likely to be impacted by Brexit, while in Angus Lunan has been identified as most affected.
Coupar Angus and Meigle, two larger farming towns in Perthshire, are identified as being most susceptible to negative Brexit impacts, mainly due to the large EU workforce currently employed there.
In Fife, Largo has been highlighted as likely to be hit hardest by the UK leaving the EU.
Conversely, Duloch and Lynebank in Dunfermline is the area least likely to be impacted by Brexit in the whole of Scotland.
Using a range of identifiers – including checking how much funding the area has received from the EU, how many EU nationals live and work in the area, how many Common Agricultural Policy (CAP) payments are made in the area and the age of the working population – the areas most likely to be hardest hit have been identified.
Kirstene Hair, Scottish Conservative MP for Angus: "This report makes clear from the outset it has not taken into account what will happen after Brexit nor what policies may be put in place.
"I have campaigned to ensure that our key industries in Angus have access to labour they need post-Brexit, while the UK Government has already guaranteed funding for our farmers up until a new and fairer system is in place to replace the one-size-fits-all CAP.
"We must also prepare for the eventuality of leaving without a deal, something which the SNP government has dragged its feet on."
SNP MP for Perth and North Perthshire, Pete Wishart said: "It is no surprise Perthshire has been identified as particularly vulnerable to Brexit.
"This is something we have become particularly aware of while meeting EU nationals and business leaders in Perthshire.
"All of Scotland will be impacted by the chaotic Brexit process, but rural areas will be particularly vulnerable, which depend on high numbers of EU nationals across multiple sectors.
Rural Economy secretary Fergus Ewing said: "Scotland's people, economy, and businesses will be especially impacted by a calamitous no deal Brexit and we urge the UK Government to rule it out now."