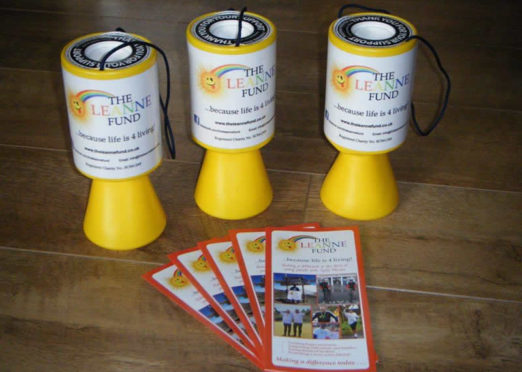 A new service to support people with cystic fibrosis and their families is to launch in Tayside with £15,000 of support from the NHS Tayside Community Innovation Fund.
The Leanne Fund will expand its range of services to people living with the life-long condition, which currently affects 53 adults and 18 children in Tayside.
The charity was founded in the Isle of Lewis in 2010 by the family of the late Leanne Mitchell, who passed away at the age of 21.
Working with a group of Western Isles supporters, Leanne's family set out to give real and practical support to those affected by the condition and expanded in 2016 to Aberdeenshire, Orkney and Shetland.
The funding will see the creation of a new post to allow Leanne Fund development manager Chrisetta Mitchell to develop personal relationships with CF patients across Tayside and discover what support they need.
"We always want to help more people but we have to take things slowly to ensure that our support remains consistent to the people with Cystic Fibrosis in all the regions where we work," said Chrisetta.
"Cystic fibrosis is a life-limiting, progressive disease and the burden of treatment and permanent presence of symptoms can be very stressful.
"We focus on creating services which meet the needs of individuals, because no two patients are exactly the same, and on creating happy memories now to last a lifetime."
NHS Tayside community capacity building officer, Richard McIntosh said: "NHS Tayside Community Innovation Fund is delighted to support the Leanne Fund.
"Their services are new and innovative and will benefit the health and wellbeing of people living with cystic fibrosis across Tayside."
Services and support include the provision of pamper hampers, as well as physical activity programmes.
The fund will be establishing a group of volunteers based in Dundee to promote participation by the wider Tayside community and to help raise awareness of the fund and its work.
Tragic Angus lung transplant youngster Ruby Walker, who passed away at the end of August after contracting sepsis, was diagnosed with cystic fibrosis weeks after she was born.
Throughout her daughter's lifelong battle with ill-health, Ruby's mother Diane Boyd highlighted the importance of cystic fibrosis research and work done to help families affected by the condition.