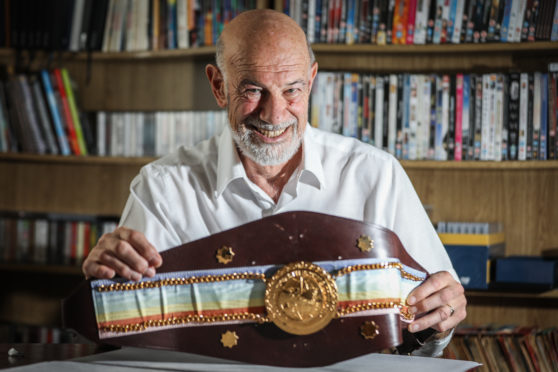 A Fife-born fight fan has admitted you could have knocked him out with a feather after learning of his nomination to a global boxing Hall of Fame, alongside the legendary greats of the sport.
More than half a century after penning his first record of bouts from around the world, Carnoustie's Eric Armit may see his name added to the hallowed corridors bearing those of Ali, Marciano, Foreman, Tyson, Frazier and McGuigan, as well as fellow Scots Ken Buchanan and Benny Lynch.
Selection to New York State's Canastota International Boxing Hall of Fame (IBHoF) would also put 79-year-old Eric alongside Hugh McIlvanney as the only other Scottish writer to receive the august recognition.
The Hall of Fame honours boxers, trainers and other contributors to the sport worldwide – with Sylvester Stallone a recent inductee in recognition of his film character Rocky's role in popularising the sport.
In 2020, it will also induct women boxers for the first time.
"It blows me away to think I have received a nomination," said Eric who, over more than 50 years, has written for a host of boxing publications and continues to contribute to websites around the world on a weekly basis.
His records of world, European and Commonwealth ratings have earned the Angus man a reputation as an international font of boxing knowledge and he has held positions on official bodies including the World and Commonwealth Boxing Councils.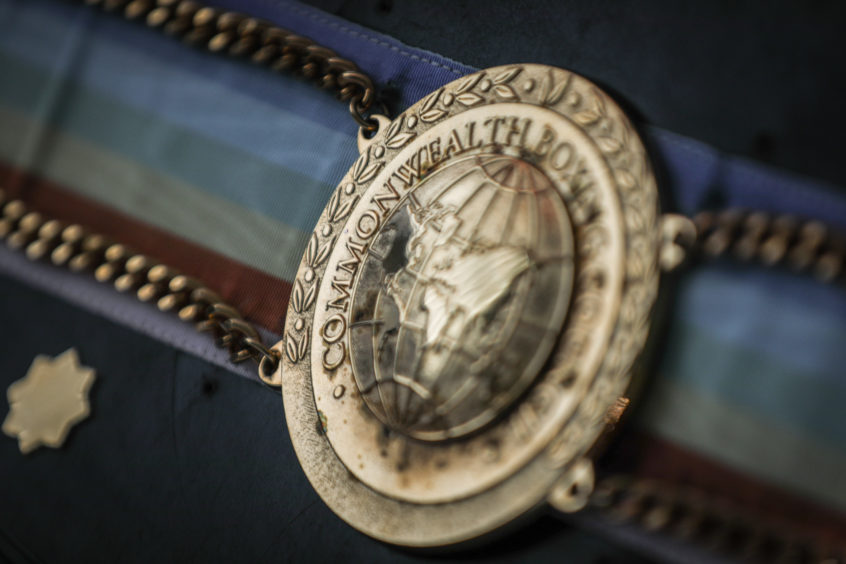 He also assisted late US Senator John McCain's research team during creation of the Muhammad Ali Boxing Reform Act, a federal law aimed at protecting professional boxers financially and medically.
Eric, who spent his career in the oil and gas industry, said: "My first love was football, and I had a trial with Stoke City but a young man I was buying boxing magazines and out of curiosity I kept records, which from there led on to me writing about the sport."
He has been a panel member for the Hall of Fame, but admitted to being "blown away" by the personal nomination.
"I had no advance notice so it was only when I began to get emails from boxing people did I realise I had been honoured with a nomination.
"Being on the list is an unbelievably huge honour," he said.
If selected, Eric will be invited to New York State in June to be presented with a fist cast and prized Hall of Fame ring in the global attraction he has previously enjoyed as a lifelong fan.
"I have been out there two or three times. Last year Vitali Klitschko was inaugurated and his brother, Wladimir also attended," said Eric.
"Ken Buchanan is the last Scottish boxer to have been voted in, 19 years ago, and he returns to Canastota every year."
Fight figures leaned on Eric for expert insight
Know what I mean, 'Arry?
In the 1980s, it was the hallmark catchphrase between WBC heavyweight champion Frank Bruno and the then undisputed voice of the ring, commentator Harry Carpenter.
Carpenter spent more than three decades as the BBC's boxing correspondent and during that time frequently leant on Eric's extensive archive and encyclopaedic knowledge of boxers from around the world which made the Windygates-born writer a go-to guy for figures involved in every aspect of the fight game.
"During my career I spent a lot of time living around London. Harry Carpenter was coming to me for information and almost every boxing writer in Fleet Street," added Eric.
Having seen and written about so many bouts over more than 50 years, Eric admits picking a standout fight is a tough choice.
"I got to see all of the big fights in London during my time there involving some great names such as Chris Finnegan and Johnny Frankham," added Eric, the latter leaving as big an impression on him as he did on Muhammad Ali after famously flooring him in 1971.
"Picking one fight is a difficult one, but the Thrilla in Manila is right up there," said Eric of the bout consistently rated as one of the best in the history of boxing.
The 1975 Phillipines showdown was the classic third and final encounter between 'Louisville Lip' Ali and 'Smokin' Joe Frazier for the world heavyweight championship, Ali taking the fight with a 14th round technical knockout witnessed by a billion strong global television audience.