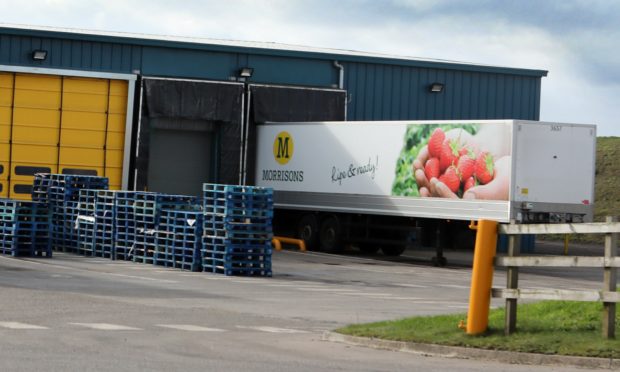 Tayside has been dealt a major jobs blow as supermarket giant Morrisons confirmed plans to axe dozens of jobs at a potato packing facility in Carnoustie.
The firm has started a consultation process with its Angus workforce as it plans to reduce its current workforce of 47 to 10 and move work to England.
Morrisons acquired the potato packing business at Clayholes Farm from Farmcare in January 2017.
It now intends to change the site to a grading and storage facility and move its potato packing operation to sites in Gadbrook and Rushden.
Morrisons said its Balmachie Road operation was "no longer viable".
A letter issued to the workforce stated: "Over the last three years, the business has made a significant investment in manufacturing capabilities, technology and facilities, which has enabled a significant increase in our packing capacity.
"As part of our regular review process our Carnoustie packing operation is no longer viable.
"This takes into account the investment required in machinery and options for carrying out the activity in other sites.
"Therefore we're proposing to make some changes.
"Should the proposals go ahead, it would mean that the packing of potatoes for Morrisons would cease at Carnoustie and that this would relocate to Gadbrook and Rushden."
The company said that it would consult with union Usdaw and consider "all alternatives" to prevent compulsory redundancies.
It is understood the mass redundancies are due to take place on November 8.
The letter to the workforce added: "We appreciate that these are incredibly difficult decisions, yet necessary to make sure our team structures are right for now and for the future, making us simpler and more efficient.
"We will keep you and your colleagues updated on the progress of the consultation process on a regular basis over the coming weeks."
Independent Carnoustie councillor Brian Boyd said the news was a "massive blow" for the town.
He added: "It's devastating news and the last thing the workers need in the run up to Christmas."
The long-established potato packing operation at Clayholes Farm has previously been operated by Co-operatives Farm and Heather Prepack.
A Morrisons spokesperson said: "We are proposing that our site at Carnoustie would continue as a potato procurement, grading and storage facility and that potato packing will end as this is no longer viable. We will now consult with staff and their representatives about the change."
Second time Angus workforce at risk of redundancies
It is the second time in the last three years the Angus workforce has been threatened with redundancies.
Previous owner Farmcare embarked on a period of consultation in July 2016, when staffing numbers were at 90, following the loss of a significant packing contract.
The acquisition by Morrisons six months later was hailed as one that safeguarded the workforce.
However, an employee at the site said it was now clear to him the Carnoustie acquisition was merely a stop-gap for the supermarket as it began an investment programme in its English sites.
"Investment has been going into Garbrook despite the fact that our operation runs at a profit," he said.
"We can see now that Morrisons only bought Carnoustie as cover. As time went on we wondered why they weren't investing in us like the other sites.
"It means they are going to be running potatoes from Carnoustie past Glasgow, down to Manchester, packing them, then running them back up to Glasgow."
He said the workforce had been stunned by the announcement by managers at Morrisons who announced the consultation period by "reading from an iPad".
"The morale is terrible – six people have already left this week," he added.
At the time Morrisons acquired the Carnoustie facility from Farmcare, Andrew Thornber, managing director of Morrisons Manufacturing, said: "Our acquisition of the Carnoustie site, and our relationship with Farmcare, shows Morrisons' commitment to working directly with growers in Scotland and offering our customers the very best quality fresh produce."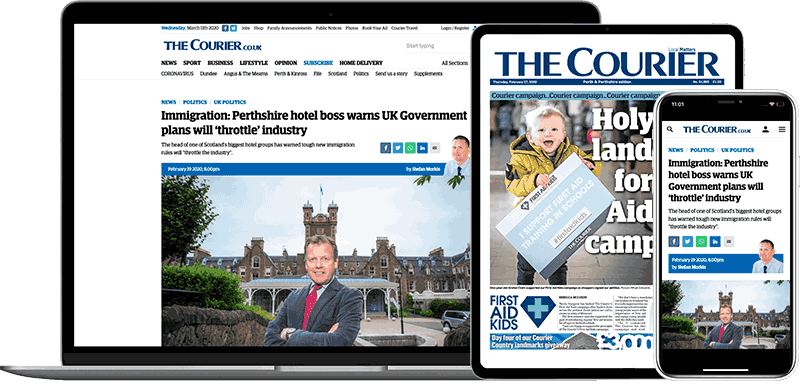 Help support quality local journalism … become a digital subscriber to The Courier
For as little as £5.99 a month you can access all of our content, including Premium articles.
Subscribe