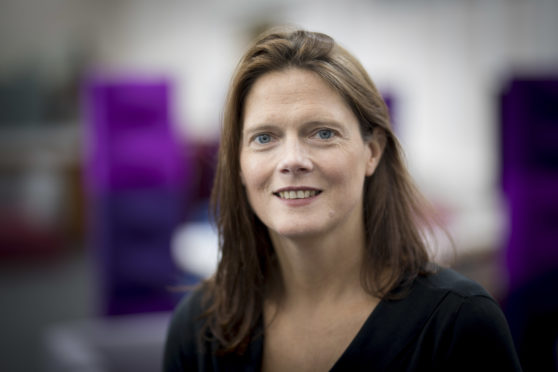 A Dundee University lecturer has been named among the most inspiring in the world.
Infertility expert Dr Sarah Martins da Silva is on the BBC's 100 women of 2019 list, alongside the likes of environment campaigner Greta Thunberg, USA women's football hero Megan Rapinoe and Alexandria Ocasio-Cortez — the American congresswoman who has locked horns with President Trump since being elected to represent the Bronx and is tipped as a rising star of the Democratic party.
Dr da Silva, who teaches reproductive medicine at the university's school of medicine, said she was thrilled to find herself in such illustrious company and hoped her recognition would help to shine a light on her work in the field of male fertility.
She said: "I hope that we can harness science, technology, investment and innovation in male reproductive health to redress global inequalities and the current burden of fertility on women.
"I am surprised but delighted to be included on the list. It will raise awareness of the leading work we are doing in Dundee in the area of male fertility. "
Ms da Silva is also a NHS Tayside honorary consultant gynaecologist, based at Ninewells. Her clinical duties include investigation and management of fertility problems.
This includes exploring diagnostic ultrasound and all aspects of assisted conception.
She also runs sperm studies research clinics for couples affected by male infertility, azoospermia — a condition whereby a man's semen has no sperm — and unexplained fertilisation problems following IVF.
The 100 list includes names from politics, science, sport, activism, art and more, hailing from all corners of the globe.
The BBC list asks what the future would like like if it were driven by women. The annual roll call began in 2013.
Previous years have highlighted women such as campaigner Malala Yousafzai, musician Alicia Keys and boxer Nicola Adams..
This year's theme, the Female Future, will be accompanied by two international conferences, one in London and the other in Delhi, that will explore what the world could be like if women had more positions of power.
It will feature experts predicting what their field will be like in 2030.