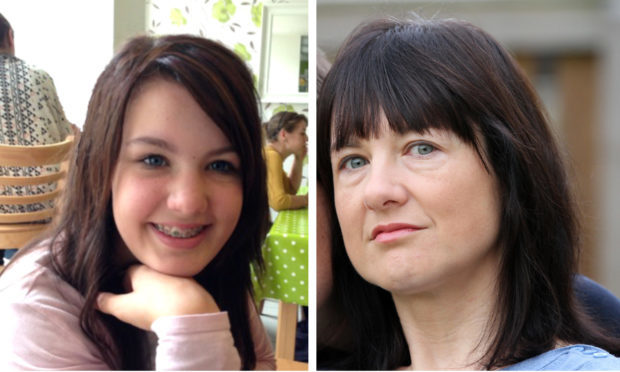 A former Tayside woman whose daughter took her own life after visiting self-harm websites has been recognised for her work campaigning for better safety controls on the internet.
Ruth Moss, a research nurse who stayed at Liff, in Angus, has been made an Honorary Member of Council at the NSPCC annual council meeting.
In 2013 her daughter Sophie Parkinson, who was just 13, took her own life after being exposed to self-harm and suicide content on the internet. She had also been talking to older men online.
A Fatal Accident Inquiry into Sophie's death was ordered last month.
Her mother, who now lives in Edinburgh, has blamed NHS Tayside for the teenager's death, saying Sophie's previous attempts to take her own life were dismissed as "childish cries for help".
Since 2017, Ruth has been working with the NSPCC to raise awareness for a number of campaigns including those calling for changes in regulation regarding the online safety of children.
Ruth said: "Initially, I was invited along to the council meeting to talk about the work I've been doing from a volunteer's perspective alongside Andy Burrows, head of online safety for NSPCC.
"I'm always keen to get involved and happy to promote the reasoning behind the message of online safety. These things can happen to any families – even the best of parents can still get into trouble on this issue.
"I then heard I'd been awarded as an honorary council member and I was just delighted.  I don't think I've ever won an award before, so I was really chuffed and extremely honoured."
Ruth has been heavily involved in NSPCC's Wild West Web1 campaign over the last few years.
A petition, signed by almost 46,000 people, was handed to Downing Street in July.
It calls for statutory regulation so that social networks have a legal duty of care to protect every child.
Earlier this year, the UK government published its White Paper, setting out how it plans to keep children safe online which is set to be a significant step towards a safer internet.
Ruth added: "Social networks should have a duty of care to protect children and vulnerable people from damaging material and self-regulation is clearly not working.
"The protection of our children is too important to leave to the goodwill of large, profit-orientated organisations. Statutory regulation is needed and as a matter of urgency.
"I don't see myself as an expert technically, but all I can do is speak about my experience and what I think should happen.
"I keep a keen eye and build up knowledge as I go along. There's so many changes that need to be made. For example, end-to-end encryption is totally unsafe for children on these online platforms which can enable hidden online abuse."
End-to-end encryption shields messages and attachments from being read or opened by anyone except the intended recipients.
It is a method which can be used by online groomers to hide from law enforcement and it recently came to light that Facebook will not hand over the encrypted messages to the authorities despite heavy criticism from UK politicians and the NSPCC.
Ruth also set up a tribute fund in honour of Sophie and  has raised over £19,000 for Childline.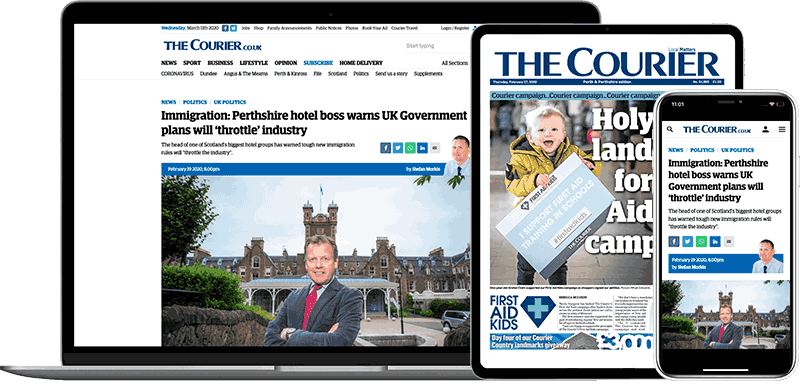 Help support quality local journalism … become a digital subscriber to The Courier
For as little as £5.99 a month you can access all of our content, including Premium articles.
Subscribe