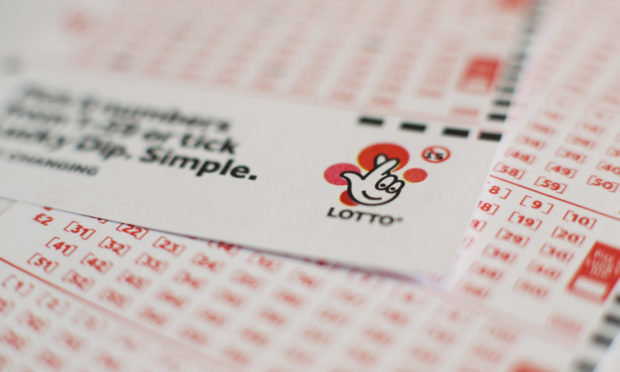 One definition of madness is doing the same thing over and over again and expecting a different result.
Given that around 70% of the UK's adult population plays the National Lottery, myself included, it means the country is arguably suffering from the mass-delusion that one day soon they will beat the odds and six little numbers will transform their lives.
The only snag, of course, is that it is far easier to get struck by lightning than it is to win that jackpot.
It is estimated the odds of matching all six numbers are one in 45 million.
These are marginally less favourable odds – if that is the right word – than those of being hit by a plane as it falls out of the sky which, for those keeping track, stands at one in 10 million.
Fun-loving laugh-a-minute writer George Orwell even saw fit to include a national lottery in 1984, writing: "The Lottery, with its weekly payout of enormous prizes, was the one public event to which the proles paid serious attention…
"Winston had nothing to do with the Lottery, which was managed by the Ministry of Plenty, but he was aware (indeed everyone in the party was aware) that the prizes were largely imaginary. Only small sums were actually paid out, the winners of the big prizes being non-existent persons."
As a good and happy little automaton, I am happy to inform you the UK's National Lottery, which is celebrating its 25th birthday this year, is probably not a giant scam operated by a totalitarian regime.
But there is an undeniable element of bread and circuses around it.
Whether or not you win, there is the anticipation ahead of every draw that it might be the one where your luck finally changes.
Even the excitement over ever-increasing rollover jackpots feeds into the hype.
Beyond the thought of winning there is the scrutiny of those who go public with their wins.
Of course, we're not interested in those that enjoy a quiet life of fiscal freedom and contentment.
Instead, we enjoy a healthy dollop of schadenfreude when we see millionaires make bewildering and bad life choices that we, in our wisdom and jealousy, would never do.
Despite all this, it would be wrong to argue – as those who claim it is a tax on stupid people do – that the National Lottery is entirely a bad thing.
Fife artist David Mach's new artwork, commissioned to celebrate its anniversary, shows just how much money the big draw has shaped the UK over the past quarter of a century.
From providing funding to projects like V&A Dundee and the Kelpies in Falkirk, to supporting charities, athletes and the arts it has, in many respects, made Britain a brighter, better place.
But there's no denying this is one tax we pay willingly, even if the good cause we want to see benefit the most – ourselves – likely never will.
All about the green
If plans to bring an offshoot of the Eden Project to Dundee come to fruition then it will be another major coup for the city.
This week's Timex documentary on BBC Scotland was a painful reminder that the manufacturing sector, which once employed thousands of Dundonians, now barely exists.
Like it or not, tourism is not only one of the city's major industries, it is one with potential for growth.
The Eden Project could perfectly complement V&A Dundee and keep tourists coming to the city for decades to come.
Meals on wheels
You could make the argument that taxi drivers are some of the most skilled workers there are.
Not only do they have to know a town or city like the back of their hand, they also have to be able to handle the drunks and degenerates that provide many of their fares.
Now it turns out that in Dundee they are even called upon to deliver food to hungry children.
Fortunately, such drives tend to be quite short: it emerged this week that taxis have been hired to take school meals from the kitchen in one part of the Coldside Campus to the front door of the nursery… on the other side of the building.
Greg sprinkles
Dundee-born actor Brian Cox has had quite the week.
Succession, the acclaimed drama that is basically Game of Thrones minus dragons and redeemable characters, ended its second season on a high with Cox's gnomic smile after – spoilers – being knifed in the front by his son on TV, and having his chicken stolen from his plate by Matthew McFadyen's Tom Wambsgams.
Basically, if you haven't been watching Succession you are doing television wrong.
Not only that, but Cox used the success of the show to hold forth on politics, branding President Donald Trump and Prime Minister Boris Johnson liars, incompetent, and various things inbetween.
Surely it's time for a statue of Cox, perhaps in Bob Servant regalia, to be built in his home city?
smorkis@thecourier.co.uk