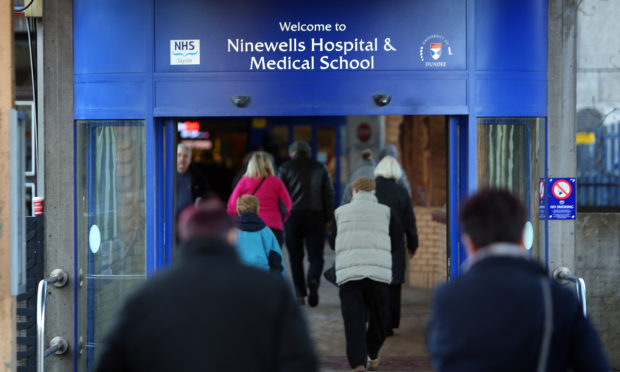 NHS Tayside has been unable to perform major operations to correct spinal deformities in-house for 10 weeks, it has been revealed.
The health board's sole orthopaedic spinal surgeon quit at the end of July, and the vacancy remains unfilled.
NHS Tayside has had a professional in the Ninewells-based position since 1993. However, the authority has had to refer a number of individual urgent cases to private specialists this autumn.
Prior to the surgeon's departure, patients in need of specialist surgery were facing an average waiting time of 129 days.
The situation has raised concerns about the impact on waiting lists and the cost of paying for patients to go private.
A 74-year-old woman with severe post traumatic stress disorder and depression is among those who have been left in limbo.
The Dundee patient said she had been living with chronic back pain for more than a decade and was told she needed surgery earlier this year after spinal movement was picked up in an MRI scan.
She said: "I was referred to a geriatric consultant, and when he saw my scan in May, he said I needed surgery urgently. Nothing happened and I didn't hear back, so I went on a holiday I'd booked and phoned up to see what was going on when I got back.
"I was told that there was no orthopaedic surgeon anymore and that they'd let me know when I could expect surgery, but not to hold my breath. I was told there was a 30 week waiting time for urgent surgery."
She has called on the health board to increase the number of people being sent for private treatment while the role is empty.
"People are in danger of being permanently paralysed. It's appalling," she added.
"It must be cheaper to refer people to other Scottish health boards than putting them in wheelchairs and paying for that for the rest of their lives."
A spokesperson for NHS Tayside said: "NHS Tayside had one orthopaedic surgeon who specialised in spinal surgery who advised in May that he was leaving the organisation at the end of July 2019. We are actively recruiting to fill this vacancy.
"The majority of spinal surgery in NHS Tayside is undertaken by the neurosurgery department, however some patients require specific expertise and surgery by an orthopaedic surgeon who specialises in spinal surgery.
"Routine spinal referrals are reviewed by a neurosurgeon and we have secured support from the independent sector to assess and treat those patients who require specific orthopaedic review."
NHS Tayside said fewer than five patients had needed private surgery so far and arrangements were being made to treat the "small number" of patients who had been seen by the orthopaedic surgeon and added to his waiting list prior to his departure.
"These patients will be referred to the independent sector to ensure that they do not experience an extended wait," the spokesperson added.
Mid Scotland and Fife Conservative MSP Alexander Stewart questioned the cost of sending patients for private treatment and said NHS Tayside's failure to fill the position was "unacceptable."
He said: "Patients waiting over four months for spinal surgery in NHS Tayside are being short-changed yet again as a result of the board's inability to recruit applicants to surgical posts. This is shocking and completely unacceptable.
"The board has known since May this year that the surgeon was leaving post but still they have not managed to recruit.
"News that patients are being referred to the private sector for treatment is totally outrageous. This is not value for money for either the NHS or the taxpayer."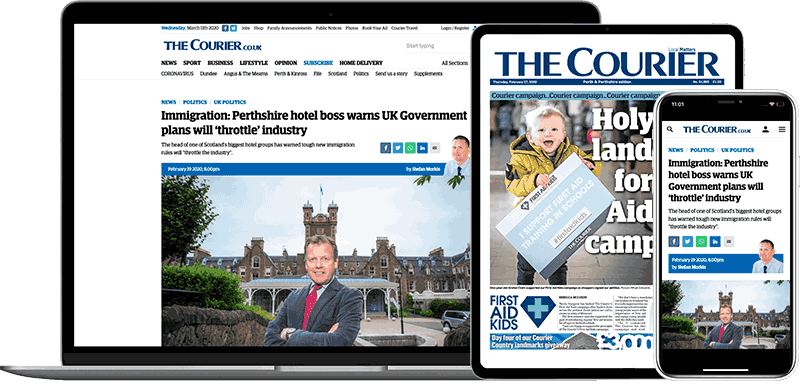 Help support quality local journalism … become a digital subscriber to The Courier
For as little as £5.99 a month you can access all of our content, including Premium articles.
Subscribe