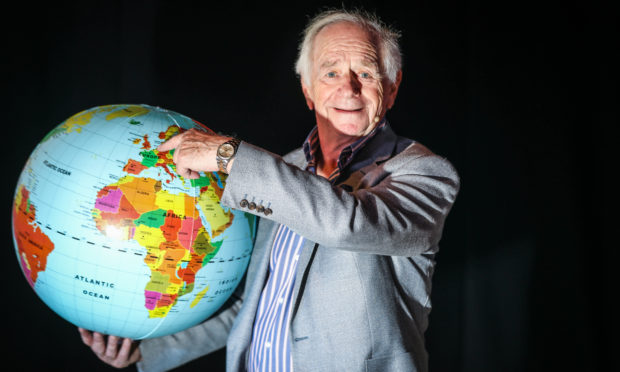 A five-day celebration of art, culture and science in Dundee has come to a close following more than 50 events held throughout the city.
Dundee's University's Festival of the Future saw comedians, musicians, writers and TV hosts entertain locals and help explore this year's theme of social change.
Scissor Sisters star Ana Matronic, maths whizz Johnny Ball, and veteran stand-up Phill Jupitus, who lives nearby in Fife and is due to host the Courier Business Awards on Saturday, all featured.
We're here at @VADundee for the @MsAnaMatronic DJ Set for @Festival_future! How good is this? A proper rave in Dundee's living room! ? #FotF2019 pic.twitter.com/cVI5eVP8As

— Wave FM (@wavefmlive) October 19, 2019
As well as the usual Bonar Hall, events were held at V&A Dundee for the first time, while Dundee Rep Theatre and Dundee Contemporary Arts also got in on the act.
Dundee Sheriff Court was another venue with a theatre show featuring audience participation making a change from its usual serious business.
The festival got off to a flying start earlier this week when the All or Nothing Aerial Dance Theatre performed outside the Tower Building.
A special animation created by Dundee alumni Ryan McKnight was also projected on to the side of the building.
Best-selling authors Christopher Brookmyre, Doug Johnstone, Mark Billingham, Stuart Neville and Luca Veste took part in Fun Lovin' Crime Writers.
Ana Matronic shared her thoughts as an activist of transhumanism, which is the belief  that the human race can evolve beyond its current physical and mental limitations.
She was part of a panel examining how robots are shaping the world we live in, and challenging prejudices around transhumanism.
She also performed a DJ set at V&A Dundee on Saturday night.
Channel 4 News journalist Paul Mason and Richard Neville, head of newspapers at DC Thomson, joined a panel discussing what the future of news looks like.
A mock major incident challenged participants to think on their feet in the last major event of the festival held at Campus Green on Sunday afternoon.