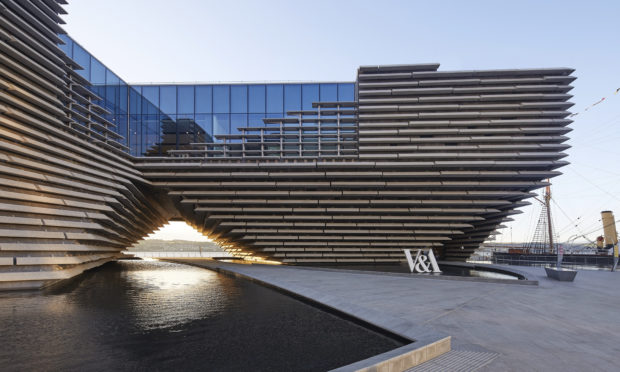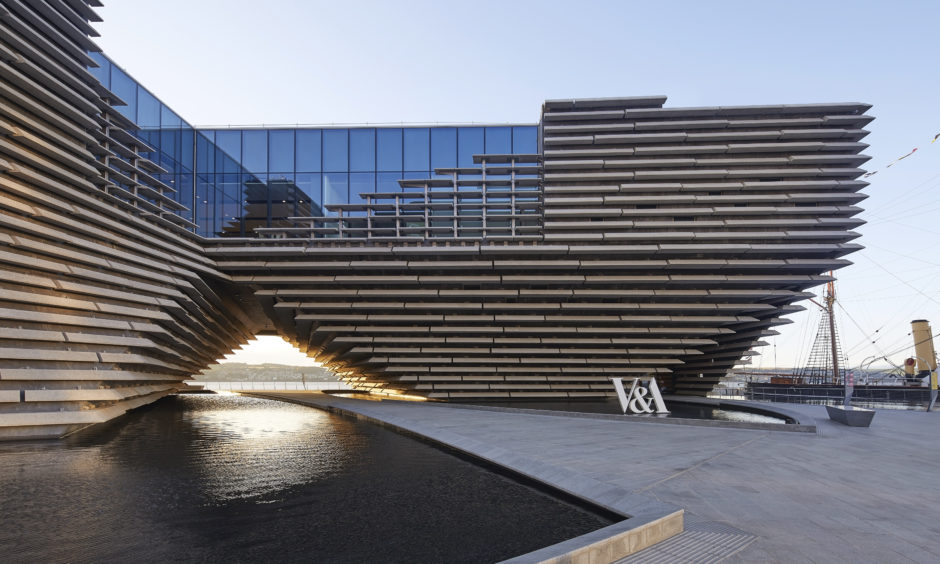 The charity behind V&A Dundee made a £780,000 surplus in the year the attraction welcomed its first visitors.
Newly published accounts show Design Dundee Limited brought in income of £8.55 million for the year ending March 31. The museum opened in September 2018.
The revenue included grants of £5.2m, donations of £752,000 and in kind support worth £1m as well as trading income of £903,000 and admissions and exhibition fees of £674,000.
The group's costs for the year were recorded at £7.77m.
The financial accounts cover just over six months of the attraction being open to the public – during which time more than 500,000 visitors attended the museum.
Philip Long, director of V&A Dundee, said: "2018-19 has been an extraordinary year as we transitioned from being a capital project to an operating museum.
"This has involved a considerable scaling up of our operation to put everything in place to open the museum to the public and then manage exceptional visitor numbers during the first six months."
Mr Long described the attraction's first summer, following the accounting period, as "buoyant".
He added: "Following this significant peak of activity, we went on to experience a buoyant first summer and we are now focusing on establishing the year-round steady state operation."
There were 96,000 purchased admissions to see the V&A's inaugural exhibition, Ocean Liners: Speed and Style.
Between September and March there were more than 2,500 engagements with schools through workshops and tours.
Research commissioned by V&A Dundee – based on 500,000 visitors in the first year, a figure achieved in the first six months – showed a positive economic impact in Dundee of £10.3m, supporting 178 full time equivalent jobs.
The construction of the V&A generated total employment of 501 job years.
The museum building, the first in the UK designed by Japanese architect Kengo Kuma, is part of the Dundee City Council estate and is operated by Design Dundee Limited rent free.
The company said its board had approved a policy to build reserves to £500,000, which equates to approximately six weeks of running costs.
Last week The Courier revealed V&A Dundee needs to bring in £10m in private funding over the next five years in order to "sustain" its success.
The museum is currently recruiting a major gifts manager who will be responsible for sourcing at least £2 million a year from private backers.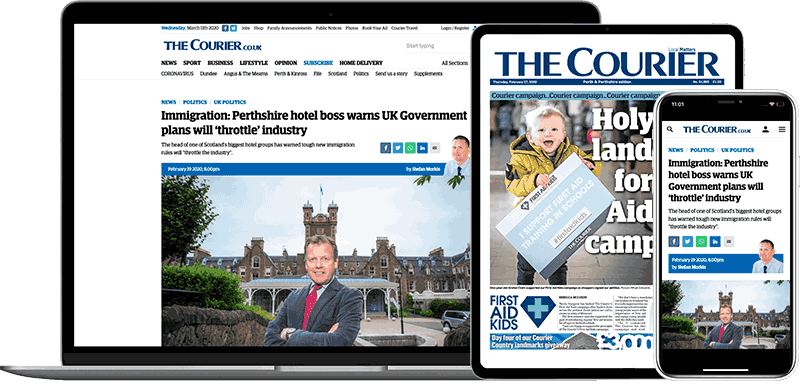 Help support quality local journalism … become a digital subscriber to The Courier
For as little as £5.99 a month you can access all of our content, including Premium articles.
Subscribe