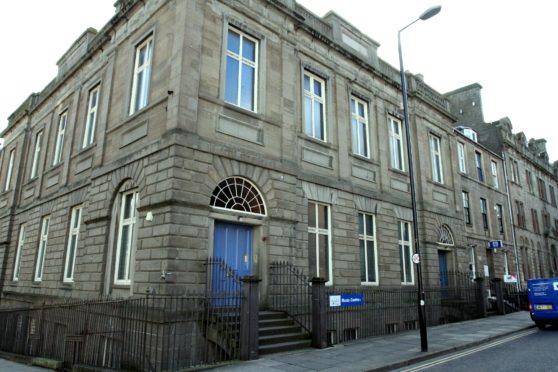 Plans for cash-strapped Dundee City Council to close down some of its buildings in a bid to save money have attracted criticism amid fears the measures would be undemocratic.
There are proposals to set up what one councillor has dubbed a "closure committee" made up of council officers, who will consider which buildings could be shut, merged or sold.
These will all be in addition to buildings the council already plans to sell off, including the Bell Street Music Centre and the former Rockwell School.
The news comes amid predictions the local authority will overspend its city development budget by £3.5 million in 2019/2020.
Concerns have been voiced the cost-cutting measures would negatively impact communities which will be losing valuable facilities.
Councillor Richard McCready, Labour spokesman on city development, said: "It is unacceptable that the budget unravelled as soon as it was agreed.
"I am very concerned about the proposal to set up a closure committee to look at closing buildings.  There must be democratic oversight of this.
"The proposal is for the committee to be only officers at the present moment.
"We need robust reports that consider all the costs associated with a building.  These reports also need to factor in the social costs of closures.
"It may well be the case that buildings are providing a hub for the community and even helping to keep other local businesses open."
The plans will be discussed at the city development committee on Monday.
A report to go before councillors has identified the main financial pressures are in property, street lighting, staffing and planning and economic development.
Proposals are being finalised for a Buildings Merger and Property Rationalisation Board, whose aim will be to optimise buildings' use and decrease the number of properties owned by the council.
Liberal Democrats councillor Fraser Macpherson said: "It is sensible to optimise the use of the buildings and get rid of those that are no longer used but I would be strongly opposed to shutting down buildings that house community services or facilities.
"I have expressed concern about the overspend."
City development convener Alan Ross had not responded to requests for additional comment at the time of going to press but had earlier stated: "This report does not flinch from explaining why we are in the position we are in and importantly what we are going to do about it.
"It is important to point out that there is corporate support for the proposals and action is being taken to ensure that Dundee City Council ends 2019/20 in a financial situation below or in line with the budget that was set."