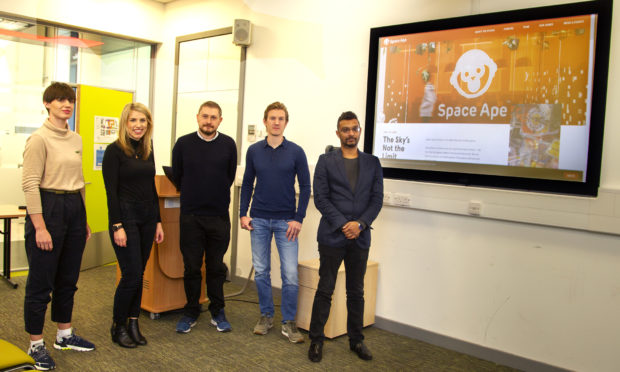 Experts leading an innovative cross-sector collaboration on video games safety in Dundee say they were shocked by the extent of child sexual exploitation in online gaming.
Research from the NSPCC found one in 33 youngsters who had used a popular livestreaming site to watch or play games had been asked by an adult to send or receive sexual content.
The children's charity has partnered with Abertay University and the National Crime Agency (NCA) to take forward industry-leading research into improving age-appropriate design, with a view to making products safer for young people.
Dr Darshana Jayemanne, of Abertay's school of design and informatics, is leading the project and said he was "surprised" to learn of the scale of online grooming in relation to online gaming.
"I think the games industry does pretty well compared to a lot of the major platforms but there are still areas where closer collaboration with law enforcement and third sector groups could be really important.
"I think it's various games but mostly multiplayer ones, the kind of massively multiplayer online games which create a common space where children and adults can be mixing but it's not necessarily clear how old someone is from the way they look.
"Another problem is the way potential offenders can use the reward structures of the game, which they may understand better than the child, to begin grooming them. Activity on forums surrounding or linked to a game can be problematic as well."
---

---
Organisers behind the project hope it will help influence the next generation of developers, starting with those studying at Abertay, to think about safeguarding and accessibility from the earliest stages of video games design.
Andy Burrows, the NSPCC's head of child safety online policy, warned children are often contacted in large numbers by groomers on gaming sites in the hope some may be convinced to move over to an encrypted messaging site.
Mr Burrows believes the collaborative project could help game makers better understand how risks can be designed out from the beginning of the development process, long before titles are put out to the market.
He said: "What has become increasingly clear over the last few years is the extent to which gaming is increasingly at the forefront of a lot of the risks we see around child sexual abuse, children being groomed, inappropriate content and behaviour.
"This partnership is a really exciting opportunity to try and work out how you can stop and address some of those risks at a really early stage."
The project, which will include input from key industry figures, started with a round table discussion at Abertay on Monday and was attended by representatives from London-based Space Ape Games, the InGAME R&D project, and Beano Studios.
Attendees exchanged views on issues including the UK Government's Digital Charter, the Age-Appropriate Design Code from the Information Commissioner's Office and the recent House of Commons Report on Immersive and Addictive Technologies.
---

---