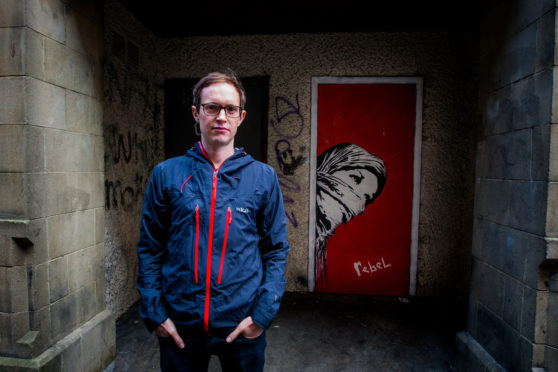 Dundee City Council has been accused of promoting electric car use for "green credits" rather than a determination to promote environmentally friendly-transport.
Russell Pepper from the Dundee Cycling Forum said the lack of proper cycling routes throughout the city also means plans to introduce a network of e-bikes – electric bikes that can be hired by the hour – could fail.
He said Dundee will remain a "car city" until proper efforts are made to promote active travel options such as walking and cycling.
Mr Pepper told the city development committee Dundee is still in thrall to the internal combustion engine, with nine lanes of traffic that "sever" the city centre from the waterfront.
He was commenting on the local authority's draft response to the Scottish Government's National Transport Strategy Review.
Mr Pepper complained the local authority had not sought the views of organisations like the Dundee Cycling Forum before drafting its response, which was submitted before being discussed by the City Development committee.
He said: "The fact is the council has failed to understand the importance of public transport and active travel.
"It is encouraging people to use electric vehicles just for 'green credits' and there is a failure to grasp the economic benefits of walking and cycling."
Mr Pepper said more investment is needed in cycle routes to encourage greater numbers of people to use their bikes, rather than drive.
He said promotion of public transport and active travel should be a priority, both in Dundee and at a national level.
He also criticised the council for failing to speak to the Dundee Cycling Forum before preparing its response to the consultation.
Labour Lochee councillor Michael Marra said: "We recognise the pressure that is on officers but we were told there was a good relationship with the Cycling Forum but it doesn't sound like it to me."
However, Robin Presswood, executive director of city development, said the council is aware of the need to promote active travel.
He said officers would not speak to every stakeholder while preparing a response and that the Cycling Forum could have responded themselves.
Mr Presswood added: "I think overall it is a very balanced document.
"There is a clear commitment to public transport , the need to address climate change and active and sustainable travel."
---

---