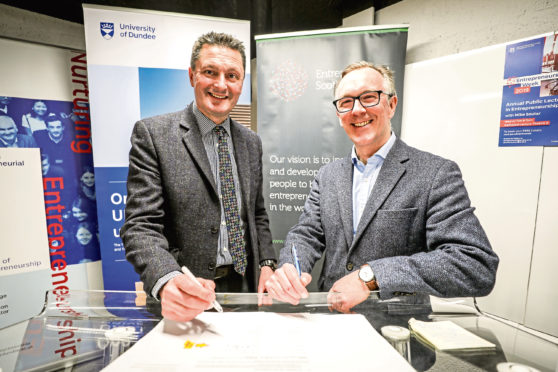 The wife of suspended Dundee University principal Andrew Atherton was employed in a specially created role based on campus just months after his appointment.
Helen Atherton works as a regional development manager for Entrepreneurial Scotland.
Dundee University signed a "pioneering alliance" with Entrepreneurial Scotland which involved creating a new role, based within the university, in February, the month after Professor Atherton took up the reins at the university.
It is understood Mrs Atherton took up the role in July and she is the organisation's only employee in Dundee.
Although her office is in Dundee University, she is not directly employed by the university.
The organisation, which is funded through subscriptions and donations, was asked to comment but did not respond yesterday.
Professor Atherton has been suspended by Dundee University in a row over alleged non-payment of rent of a university property.
Professor Atherton, who earns £250,000 a year plus another £48,000 in pension contributions, also received a £40,000 "disruption allowance" to help cover the costs of moving to Dundee when he took up the role of principal in January.
It is understood he and his wife have been staying in a luxury flat in the converted upper floors of University House since the start of the year.
He was suspended on September 13 following a row over how much rent should have been paid.
The couple are still staying in University House although Professor Atherton was not at home when The Courier visited on Thursday.
He described the partnership between Dundee University and Entrepreneurial Scotland as "ambitious and innovative" when it was announced in February.
He said at the time: "Having a full-time member of Entrepreneurial Scotland staff located on campus will bring our organisations closer together, allowing new businesses emerging from both the University and wider Tay Cities region to benefit from leading sector knowledge and expertise."
Professor Atherton was suspended by Dundee University on September 13.
An investigation is currently underway and the university has brought in external investigators to carry out the probe.
Staff at the university were emailed on Wednesday night informing them of Professor Atherton's suspension.
Scottish Conservative North East region MSP Bill Bowman said he hopes the probe does not disrupt teaching at the university.
He said: "This is obviously an irregular situation but the university court has exemplary standards.
"I trust they will resolve their investigation quickly and without detriment to the daily lives of staff and students."
Both the Scottish Funding Council, which administers funding to universities for teaching and research, and the Scottish Government said it would be inappropriate to comment while an investigation is ongoing.
Dundee University rector Jim Spence only learned of the suspension on Thursday but said he could not comment until the investigation has concluded.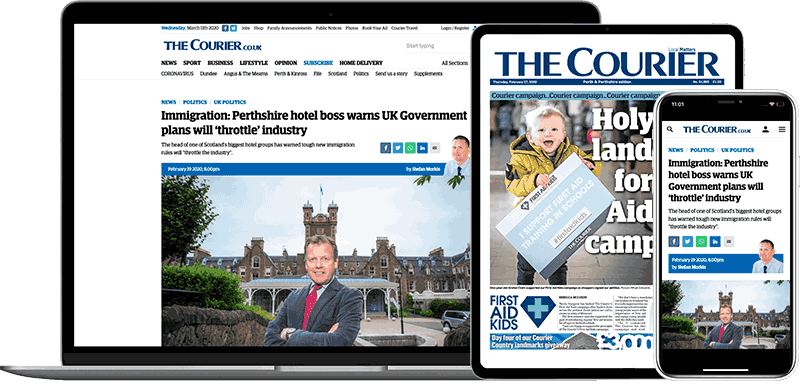 Help support quality local journalism … become a digital subscriber to The Courier
For as little as £5.99 a month you can access all of our content, including Premium articles.
Subscribe