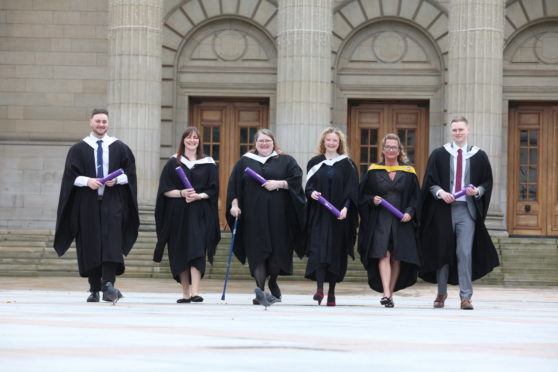 Around 500 students graduated from Dundee and Angus College on Thursday.
The students, together with their families and friends, celebrated their achievements at the graduation ceremony in Caird Hall.
Among the qualifications gained by the graduands were Higher National awards such as HNC or HND, BA degree, SVQ, VTCT and PDA.
One special guest on the platform was Deputy First Minister of Scotland and Cabinet Secretary for Education and Skills, John Swinney who gave a motivational address.
Meanwhile the Fellowship of Dundee and Angus College Award was bestowed on Dr Jim McClellan, Dean of Liberal Arts at Northern Virginia Community College in the USA.
Dundee and Alexandria are sister cities and their colleges have enjoyed a mutually beneficial relationship for nine years, with Dr McClellan being the driving force in developing the partnership.
One of the students graduating on Thursday was Lynne Gavin, who refused to limit her ambition despite leaving school at 16 with few qualifications, having her first daughter at 18 and her second at 24.
She signed up for an HNC in Business Administration and IT and enjoyed it so much she progressed to an HND despite suffering serious health issues.
Lynne said: "After raising my girls I decided I wanted to get back into work but worried that after 12 years I didn't have the skills needed.
"My girls and fiancé pushed me to apply to Dundee and Angus College.
"I have fibromyalgia and ankylosing spondylitis, a long-term condition in which the spine and other areas of the body become inflamed, which means I use a walking stick.
"I also had two carpal tunnel surgeries done while at college so I have had obstacles to overcome but I took my time and with support from my family, friends and lecturers I got through it.
"I'm currently waiting for surgery but, after I recover, I have plans to get back into employment."
Meanwhile Fiona Ferguson from Forfar graduated in Beauty Therapy after battling a tumour and having a hip replacement at the age of 23.
She was also involved in a road accident, which affected her lower back.
Fiona said: "I have been in and out of hospital for the last 12 years and suffer severe pain every day.
"College was the first thing I had done for ages.
"I had amazing tutors and classmates who supported me and helped me every step of the way."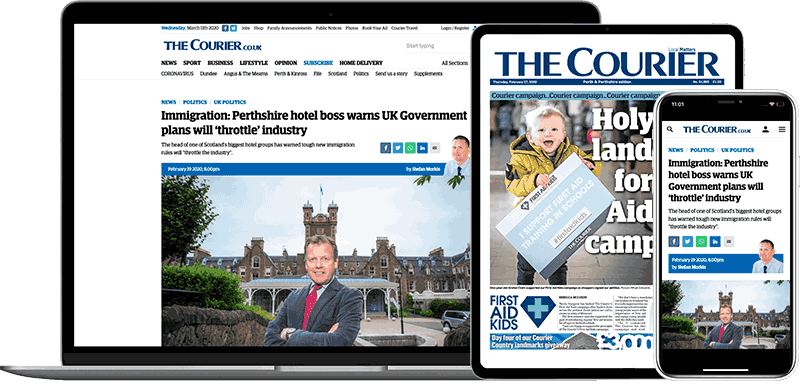 Help support quality local journalism … become a digital subscriber to The Courier
For as little as £5.99 a month you can access all of our content, including Premium articles.
Subscribe