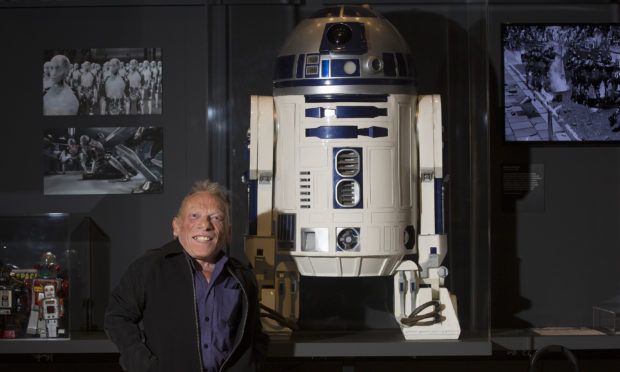 Star Wars fans are set to flock to the V&A Dundee to view R2-D2, as actor Jimmy Vee unveils the original prop for the museum's latest exhibition Hello, Robot.
The iconic droid can only be viewed at the V&A, and the display is set to be a huge crowd-pleaser.
Hello, Robot takes visitors through four stages of robot influence and evolution.
V&A Dundee could see visitor numbers soar past the one million mark with the exhibition's success.
Jimmy Vee, who is only the second actor to play R2D2 in the franchise, said he has been blown away with the success of the films.
He replaced the late Kenny Baker in three sequels, which will conclude with the release of The Rise of Skywalker on December 19.
The prop was donated to the museum by series creator George Lucas, as it is on loan from the Lucas Museum of Narrative Art, in Los Angeles.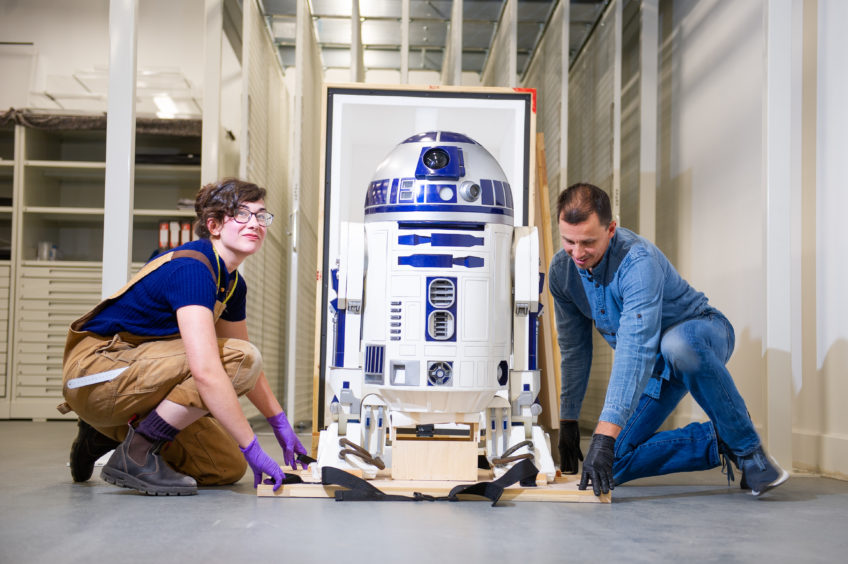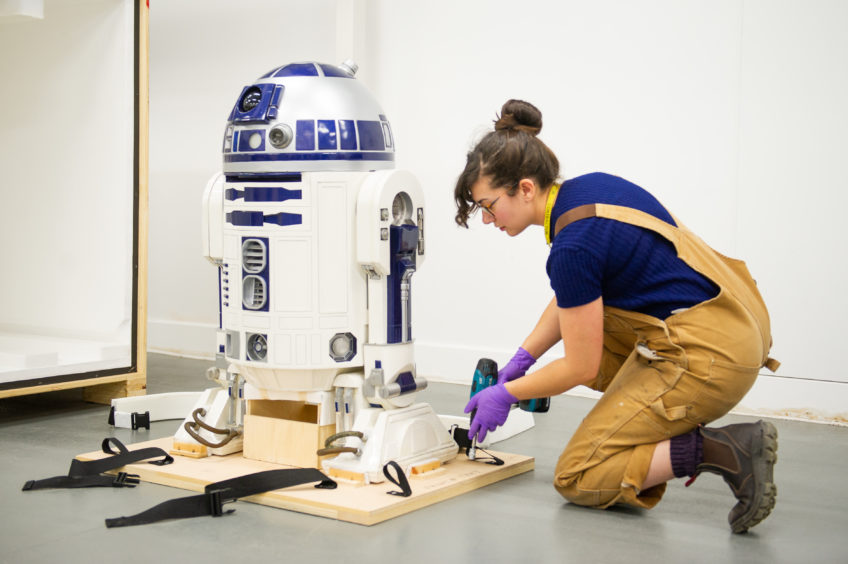 Mr Vee, who started his career as a stunt double, also includes Rocketman, Doctor Who and Harry Potter in his credits, said: "It's an absolute pleasure to have R2D2 come to Scotland.
"To have the prop here on display for everyone is just amazing and I hope everyone comes along to see it.
We spoke to @realjimmyvee about his work playing #R2D2 in the @starwars movies ahead of the opening of #HelloRobot at @VADundee tomorrow. More on air from 1pm today: pic.twitter.com/EIhUwdIC9X

— Wave FM News (@wavefmnews) November 1, 2019
"For me to take over R2D2 was a massive achievement. I never quite understood how big a deal the franchise was until I became a part of the family.
"The amount of people that dress up in the characters at things like Comic Con blows me away.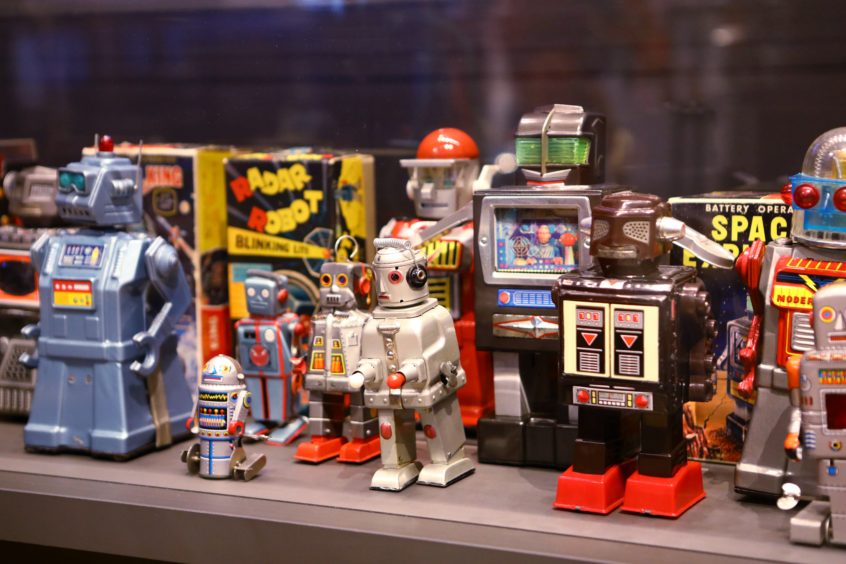 However he signalled it could be time for him to step back from the Star Wars role.
"I'm only glad to be the guy who stepped into the shoes of Kenny Baker", he added.
"It seems that I've done everything. What I need now, I think, is to go and sit back in the sunshine and say that's it, I've had enough."
Movie fans can also view a 1927 poster for Fritz Lang's influential sci-fi film Metropolis.
Alongside film props, fans will be treated to exhibitions examining the growing involvement of robots in everyday life.
Project Raising Robotic Natives features a Baby Feeder, which questions whether parents would allow androids to assist with intimate interactions.
The feeder toolhead would save parents between 15 to 30 minutes per meal.
The V&A hit approximately 883,000 visitors in September after just one year.
But curator Kirsty Hassard said figures could skyrocket as fans scramble to see the R2-D2.
She said: "It's really exciting to finally share this exhibition with everyone.
"We hope this will be the exhibition that pushes us up past one million visitors.
"We hope people will be motivated to come to Scotland from all over the world to view it."
Hello, Robot opens at the V&A on November 2 and runs until February 9.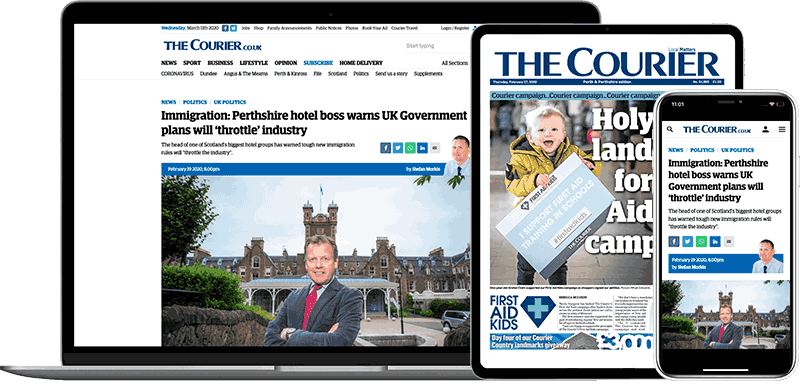 Help support quality local journalism … become a digital subscriber to The Courier
For as little as £5.99 a month you can access all of our content, including Premium articles.
Subscribe