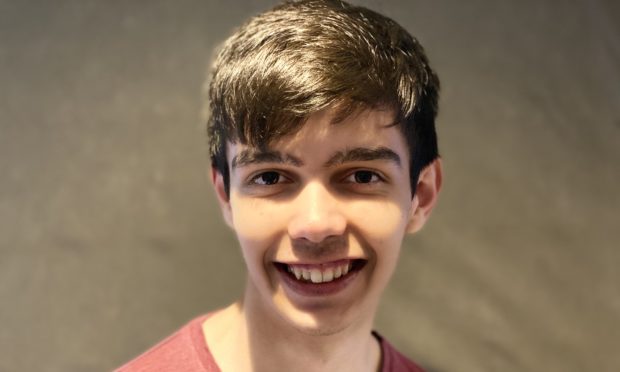 A Dundee school pupil who was attending university classes by the age of 13 is among a number of local top performers in the running for prizes at a prestigious education awards.
Declan Shafi has been nominated for School Candidate of the Year at the 2019 Scottish Qualification Authority (SQA) Star Awards for his outstanding academic achievements and role as a mentor to younger pupils at St Paul's RC Academy.
Declan surpassed all expectations by achieving the most qualifications at the highest grade St Paul's RC Academy has ever seen and his passion for chess saw him named Young Player of the Year – largely due to the mentoring he provides.
The St Paul's pupil is now looking forward to continuing his studies at Cambridge University next year.
A centre in Stobswell providing learning opportunities to help women achieve their goals and a partnership between Dundee & Angus College and a local wildlife centre are also in the running for prizes at the SQA Star Awards.
Dundee International Women's Centre has been nominated in the Promoting Inclusion category after taking steps in 2013 to become an SQA Centre. It means volunteers and the women they support have fresh opportunities to gain qualification.
Meanwhile, Dundee & Angus College teamed up with Camperdown Wildlife Centre to develop a National Progression Award (NPA) in zoo animal behaviour and welfare.
Students were tasked with using phones and bodycams to create video documentaries of their work at the centre and a number of zoos from across the UK and further afield have expressed interest in the qualification and the research it produces.
The unique learning opportunity has led to the partnership being named a finalist in the Innovation category.
SQA chief executive Fiona Robertson, said: "The nominations for this year's awards reflect the dedication of candidates studying for SQA qualifications, as well as the commitment of teachers, lecturers, and specialists to providing innovative and engaging learning opportunities.
"The awards will shine a light on inspirational projects taking place in our centres – the schools, colleges, training providers, and employers who deliver our qualifications.
"I look forward to welcoming our finalists, who will come together from across the country, throughout the UK and beyond, to what promises to be a fantastic evening celebrating some truly remarkable achievements in education."
The SQA Star Awards recognise the achievements of individuals working towards SQA qualifications as well as the schools, colleges, training providers and employers who help to deliver SQA qualifications — that enable learners to achieve their ambitions.
All the Dundee nominees have been invited to join other finalists for a spectacular ceremony at Kelvingrove Art Gallery and Museum in Glasgow on November 15.