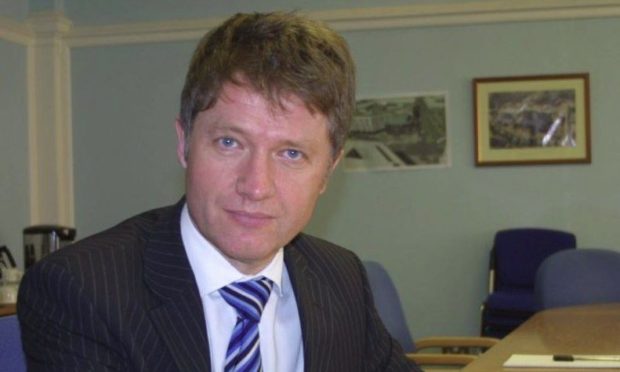 An overhaul of services at NHS Tayside is ready to shift to the "next gear" in an ambitious bid to save the cash-strapped health board £20 million over two years, bosses have revealed.
Transforming Tayside, a shakeup of leadership that will see clinicians and patients take a more central role in shaping services, was unveiled earlier this year as a flagship programme to turn around the region's ailing treatment centres.
But senior management hope the initiative can also help slash a crippling overspend that has seen the Scottish Government forced to repeatedly step in with cash to keep the health board afloat.
At a meeting of the Tayside NHS Board this week, chief executive Grant Archibald reaffirmed his commitment to balancing the books and outlined how the Transforming Tayside scheme is expected to play a major role.
He said the board's reputation is "built on the fact that in three years we are going to be in balance" and committed to working with senior staff to give a clear idea of savings brought about by the scheme before the end of the financial year.
Transforming Tayside is expected to make savings of £7.5 million in 2020/21 and a further £12.5 million in 2021/22 but finance chiefs were unable to say specifically how the savings will be made up and which services will be effected.
Around £500,000 is also anticipated to be saved by the end of this financial year.
Mr Archibald outlined in a presentation to the board how an "assessment caucus" will now take forward more than 90 ideas and suggestions from staff and "analyse and prioritise" those which could have the greatest impact.
Proposals will be rated on their effect on patients and staff, both positive and negative, as well as detailed cost implications.
The health board is expected to overspend on its own budget for this year by £11.2 million – although this remains in line with previous projections. It is hoped this will be reduced to £5.6 million by March 2021.
Mr Archibald stressed NHS Tayside is now required to find recurrent savings, those which help to slash costs each and every year, rather than identifying areas where a one-off cuts can be made.
One major way the health board hopes to save money is by backing a renewed focus on social prescribing, which is built around providing alternatives to using medicines reactively, and referring patients to local services where appropriate.
Andrew Radley, a consultant in public health pharmacy and NHS Tayside's lead on social prescribing, previously told The Courier services "rely heavily" on medicines rather than taking a more holistic approach to healthcare.
Mr Archibald confirmed the specialist is expected to present again to the board in the coming months before members sign off on initiatives to be taken forward.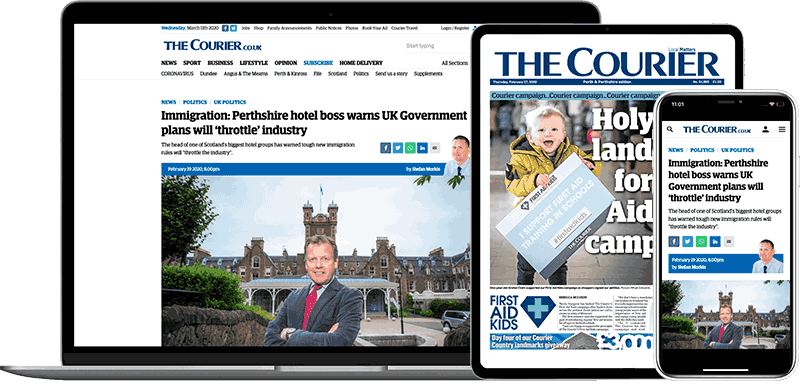 Help support quality local journalism … become a digital subscriber to The Courier
For as little as £5.99 a month you can access all of our content, including Premium articles.
Subscribe