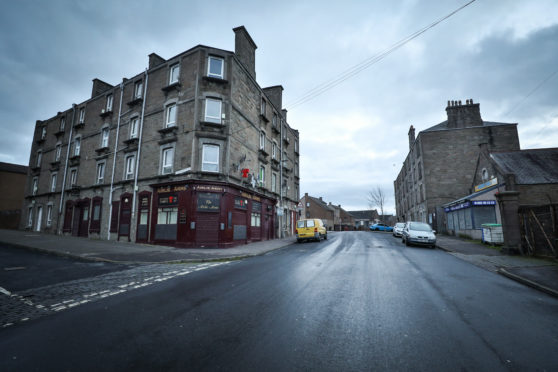 A Dundee couple have been jailed after assaulting and robbing two pensioners.
Louise Robb, 38, and Richard Gibson, 33, targeted Robert Hanson after he gave them a lift on May 26.
The 72-year-old had arranged to pick Robb up but was not expecting Gibson and asked the pair to get out of his car on Dundonald Street.
Prosecutor Saima Rasheed said: "The complainer stopped his car at Shotz.
"He approached the rear passenger door and grabbed the accused by the jacket to pull him out.
"The accused, Gibson, punched him to the head several times.
"The complainer managed to climb on top of the accused and restrain him. He could feel the accused Robb taking items from his pockets."
Robb stole the pensioner's mobile phone, a set of keys and a wallet containing cash and cards.
Mr Hansen suffered "severe" injuries including bruising to his face as well as a fractured jaw as a result of the assault.
The incident happened just a day after Robb targeted 66-year-old William Smith at a property in Woodlands Terrace.
On May 25 she seized Mr Smith by the clothing, grabbed his £3,000 necklace causing it to break, and robbed him of it.
She later arouse the suspicions of staff at Ramsden's on Crichton Street after trying to sell the necklace.
When police arrested the pair, Gibson feigned illness and was racially abusive towards a nurse who was examining him.
Gibson used a racist slur and said "I'd rather be seen by a white nurse".
Robb, of Fleming Gardens, and Gibson, a prisoner at HMP Perth, pled guilty to the offences.
The court was told that the pair had been addicted to drugs  and that "vulnerable" Robb had previously been "exploited" by the two victims.
Solicitor Jim Laverty, representing Robb, said: "The connection between her and the complainers had existed for a number of years.
"There was no planning involved in these offences."
Defending Gibson, solicitor Anika Jethwa added: "He was self-medicating for his mental health issues by taking illegal substances over the years.
"He is deeply sorry for his behaviour."
Gibson verbally abused Robb in the dock and laughed as he was led to the cells after being sentenced to 15 months in prison.
Sheriff Alastair Carmichael also jailed Robb for 10 months.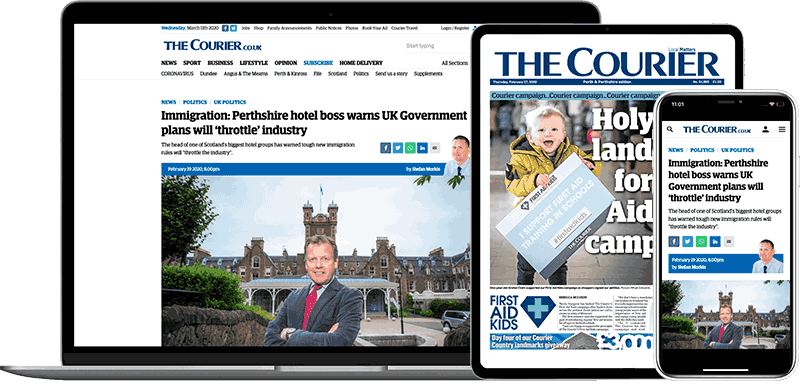 Help support quality local journalism … become a digital subscriber to The Courier
For as little as £5.99 a month you can access all of our content, including Premium articles.
Subscribe