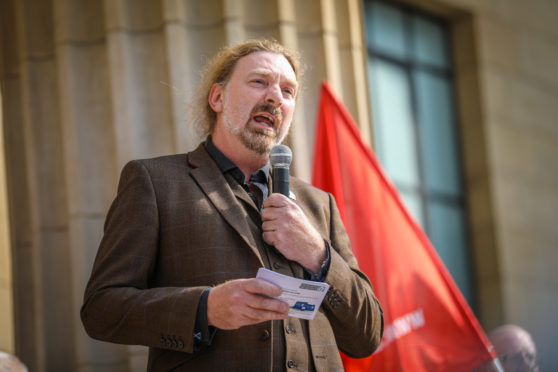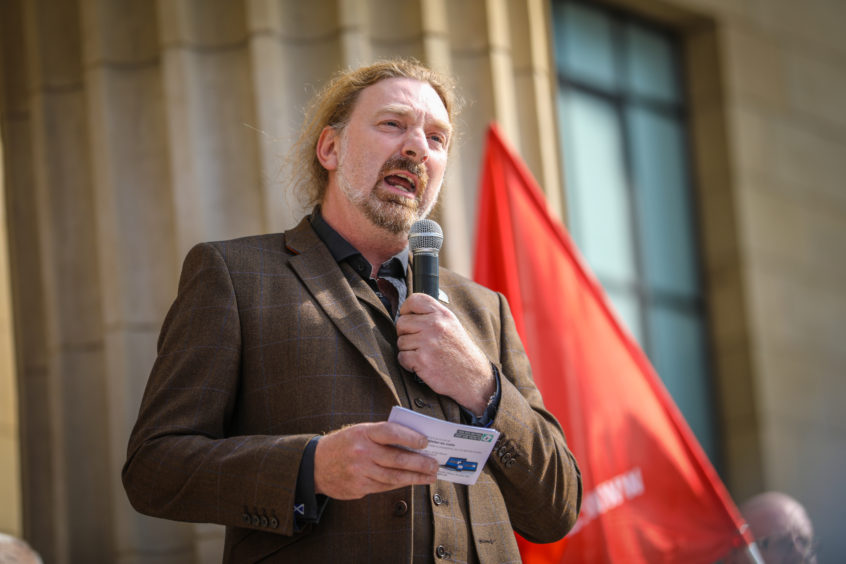 A Dundee MP has refused to say when he intends to push forward with plans to transform his plush castle home into a facility for children with special needs.
Dundee West MP Chris Law first confirmed his intention to buy the 11.5-acre estate castle in Angus – valued at more than £600,000 – in early October 2016.
At the time of the purchase, a spokesman for Mr Law – whose constituency covers some of Scotland's most deprived communities – said the property would provide "holiday and leisure facilities for children with physical and learning disabilities".
The spokesman confirmed the intention was for the scheme to be run by Mr Law's partner Kirsty Doig and that he had "long felt the need for such facilities" after being a carer for his mother, who was housebound suffering from multiple sclerosis.
But three years later, Mr Law and Ms Doig now appear to be living in the 15th Century castle with plans to transform its grounds into a facility for needy children no further forward.
Mr Law failed to respond to multiple requests for comment asking when he and Ms Doig moved into the property, why plans to provide facilities for disabled youngsters had not yet been realised and whether he intended to see them through in the future.
A spokesman for the SNP group at Westminster also declined to respond to a number of questions on the issue but said it was still Mr Law's intention to eventually provide the facilities.
Conservative North East MSP Bill Bowman said Mr Law should explain clearly what he intends to do with the property going forward.
He said: "There are few respite locations in Tayside and it would be a great shame if this idea hasn't come to fruition.
"Parents of children with physical and learning disabilities often dread the summer holidays with no support network in place.
"I do think in terms of the public interest, Mr Law should make his intentions clear about what he is doing with the castle going forward."
Mr Law was under increased scrutiny at the time of the purchase in 2016 after being detained by police and questioned over alleged financial irregularities related to his Spirit of Independence campaign. He was later cleared of any wrongdoing.
A complaint by Mr Law to press regulator IPSO relating to coverage of the castle was recently not upheld after it ruled there was a public interest in reporting that his stated intentions for the property appear not to have materialised.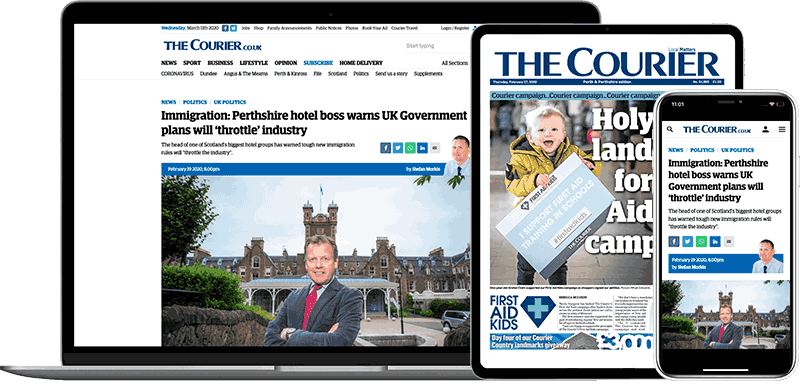 Help support quality local journalism … become a digital subscriber to The Courier
For as little as £5.99 a month you can access all of our content, including Premium articles.
Subscribe