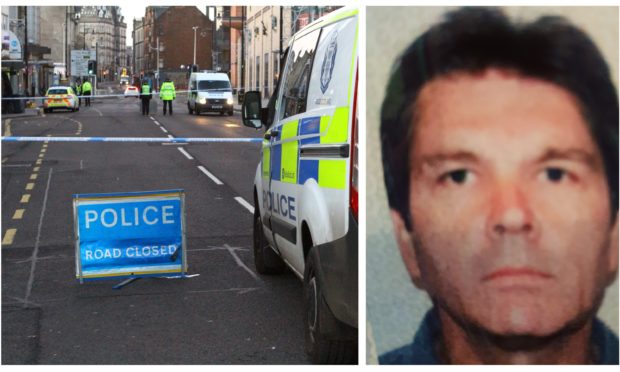 A jury has been told of the frantic but failed attempts to save the life of a Dundee man who was taken to hospital with head injuries after a street brawl in the early hours of New Year's Day.
Nicholas Edwards, 61, a Scottish Ambulance Service technician, was on the scene minutes after Brian Fox was knocked to the ground in the queue for a taxi near the city's Steeple Church on January 1.
Wes Reid, 20, and Adam Valentine, 25, are on trial at the High Court in Edinburgh accused of Mr Fox's culpable homicide.
Both deny the charges. Reid, of Newport Road, Tayport, has said he was acting in self defence.
Valentine, of HMP Perth, also faces a number of other assault charges.
Mr Edwards said: "He (Mr Fox) was unconscious. It (his head) was quite mushy to the touch, which would suggest a fracture of some description.
"There were injuries to his face and blood around his nose and mouth.
"There was swelling, particularly at the back of his head.
"He was still breathing but it did deteriorate and we had to take action.
"We inserted a tool you can open the airways with but he didn't accept that, he spat it out."
Mr Edwards said the ambulance crew managed to stabilise Mr Fox as they took him to Ninewells Hospital in Dundee.
Dr Shobhan Thakore, who treated him there, said Mr Fox "showed the signs of a serious head injury".
"We had to clear his airways and could see blood and vomit there," he said.
"We put him on a ventilator to take over breathing."
When asked if Mr Fox showed any signs of improvement during his short stay at Ninewells, Mr Thakore said "no".
He added: "We did not feel he had a survivable injury, then we made the decision to withdraw the ventilation treatment. As soon as that happened his condition deteriorated rapidly and was pronounced dead at 6.15am by a Dr Smith."
The court also heard evidence from Dr Helen Brownlow, a forensic pathologist at Dundee University who carried out the autopsy on Mr Fox.
She said the cause of death was an injury to the back of Mr Fox's head, which resulted in swelling of the brain.
Dr Brownlow said she also noted bleeding on the brain and injuries to Mr Fox's face.
Defence counsel Donald Findlay asked if the facial injuries were definitely from a punch and if they contributed to his death.
"No," she said.
Mr Findlay asked if it was possible that Mr Fox did not move his arms to break his fall due to his being inebriated.
"It's possible," Dr Brownlow said.
Under cross-examination by prosecutor Mark McGuire, she said it was also possible that Mr Fox did not break his fall because he was knocked out by the force that caused it.
The trial before Lord Beckett continues.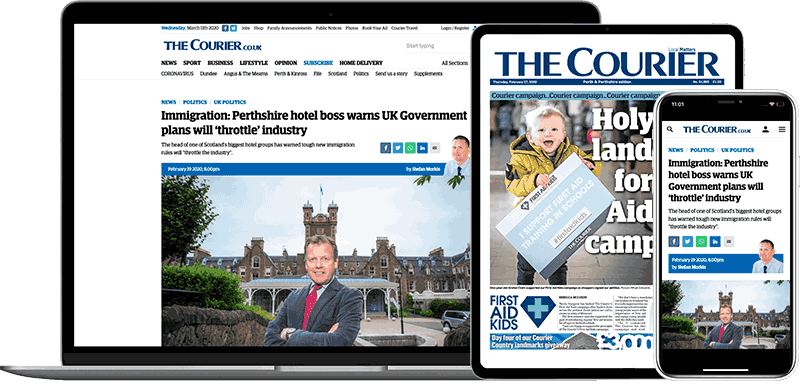 Help support quality local journalism … become a digital subscriber to The Courier
For as little as £5.99 a month you can access all of our content, including Premium articles.
Subscribe