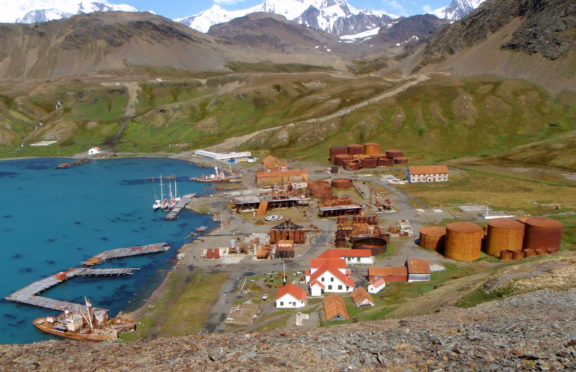 A Dundee charity has launched an international art competition to relay the story of whales at Grytviken, on the sub-Antarctic island of South Georgia.
The competition, hosted by the city's South Georgia Heritage Trust (SGHT) hopes the ideas would act as a beacon of hope in sub-Antarctic conservation success story.
The island is renowned in history as the former centre of a global whaling industry but its shift from exploitation to conservation will be at the forefront of the commissioned artwork.
Dundee's own links to the whaling industry date back centuries, as explorers embarked on Arctic expeditions.
More recently the region has been at the forefront of conservation efforts as one of the world's largest wilderness areas.
Seabird numbers were devastated for two centuries as a result of the invasive rodents brought to the island on sealing and whaling vessels.
But native bird populations are now thriving following a SGHT rodent eradication project in 2018.
Artists are challenged with interpreting the past experiences and highlighting the turnaround in the project.
The selected artist will receive £50,000 and will visit the island in October 2020.
A production budget of between £150,000 and £2,000,000 will cover costs associated with design, shipping and construction.
Artists from varying artistic disciplines are encouraged to apply.
They must express an interest in cultural heritage, environment, ecological issues or conservation and have five or more years of experience practising a chosen art form.
Alison Neil, chief executive of the  Heritage Trust said: "This international competition will invite artists to reimagine the Flensing Plan which was the heart of the former whaling station at Grytviken.
"We are putting a call out for artistic and design talent to come forward to help create something remarkable, to leave a lasting impression on the 15,000 plus visitors to the island each year and also, through outreach activities and in partnership with the Government of South Georgia and the South Sandwich Islands and the University of Dundee to engage the wider international public."
The Grytviken whaling history and South Georgia are set to feature in the first episode of the new David Attenborough narrated BBC show, Seven Worlds – One Planet.
Applicants can view the creative brief which provides further information on the process at www.sght.org/commission-grytviken-whaling-station-south-georgia/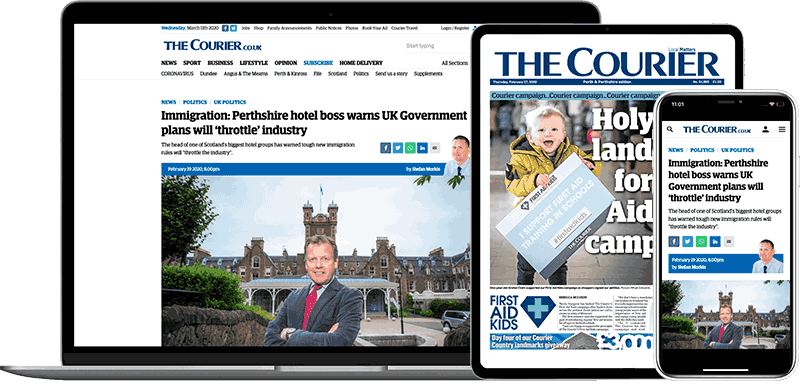 Help support quality local journalism … become a digital subscriber to The Courier
For as little as £5.99 a month you can access all of our content, including Premium articles.
Subscribe