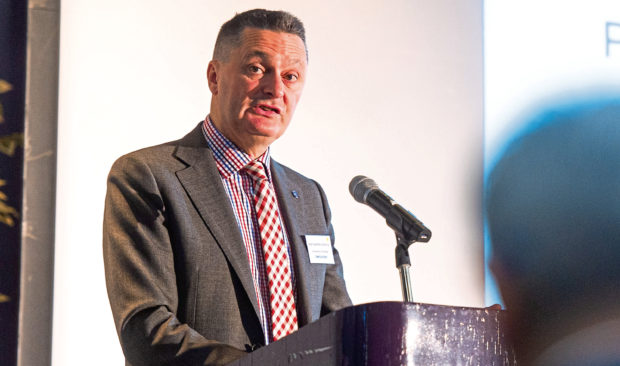 A leading teaching union has demanded greater transparency over the pay given to university bosses after the principal of Dundee University quit after just 11 months.
The University and College Union spoke out after Professor Andrew Atherton resigned as principal and vice-chancellor of Dundee University on Friday.
Professor Atherton, who joined Dundee from Lancaster University in January, was suspended in September in a row over rent.
It later emerged accusations of bullying against Professor Atherton had also been made.
He was on a total remuneration package worth £298,000 and also received £40,000 to pay for his move to Scotland from the north of England.
An independent investigation into the circumstances that led to his suspension ended with his resignation.
UCU members at Dundee University are set to strike later this month as part of dispute over issues including pay, pensions and inequality.
The eight-day action will see staff at both Dundee and St Andrews walk out from November 25 to December 4.
A total of 12 Scottish universities will take part in the strike action as well as 48 others across the UK.
UCU Scotland official Mary Senior said: "At a time when university staff in Scotland – and across the UK – are preparing to strike over pay, pensions and working conditions, it is deeply concerning to see yet another principal hitting the headlines for all the wrong reasons.
"We urgently need much greater transparency when it comes to the pay and perks of university leaders, so staff and students can have confidence that they are acting in their best interests."
Professor Atherton has not spoken about his departure from Dundee but a statement released by the university said its vision for its future and values were different to his "aspirations".
Dundee University has said details of the investigation into Professor Atherton will remain private and that any severance package agreed with their former principal would comply with Scottish Funding Council rules over such agreements.