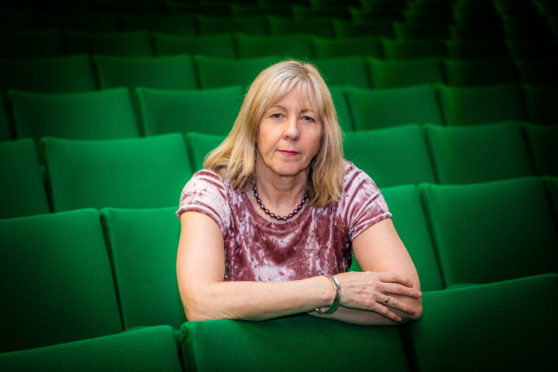 Dundee may miss recycling targets due to the apathy of homeowners and must adopt a "zero tolerance" approach, it has been claimed.
The city was compared to seven other local authorities as part of a local government benchmarking exercise.
Although Dundee had low rate of waste going to landfill – just 6.2% – only 35.5% of waste was recycled, compared to a Scottish average of 45.6%.
A report to go before the City Council's Neighbourhood Services Committee on Monday warns unless there is a significant increase in recycling rates, national targets will likely be missed.
It states: "Despite improvements in recycling performance in recent years, there is a significant gap between Dundee's current recycling rate and the Scottish Government targets of 60% in 2020 and 70% in 2025."
The report, by executive director of neighbourhood services, Elaine Zwirlein, says recycling provision is widespread across Dundee but more needs to be done to encourage people to properly separate and recycle their rubbish.
It states: "In order to affect any significant change in Dundee's recycling performance, it is recognised that residents must be further encouraged to change their behaviours over the long term.
"Compositional analysis of general waste bins shows that a considerable proportion of the material sent for disposal is recyclable in the containers already provided to residents.
"Feedback from Recycling Adviser visits highlights a lack of time, lack of space, lack of awareness and user apathy as key barriers to recycling, leading to ongoing reliance on the general waste bin without pre-sorting."
Dundee City Council has created a five-year strategy to tackle waste.
It will launch a number of campaigns to raise awareness of what can and cannot be recycled.
The action plan also says the local authority will adopt a "zero tolerance" approach to residents who contaminate bins with material that cannot be recycled.
It states: "The actions focus on the need for significant behavioural change amongst citizens which is promoted and fostered by the council, as well as a step-change in the council's approach to dealing with non-conforming behaviours from citizens which impact on Dundee's potential to achieve excellence in sustainable management of wastes."
It notes communal bins are more likely to contain waste that could be recycled as well as bulky items.
Committee convener Anne Rendall said: "Without really wanting to go down the route of being big bad boys, we are trying to re-educate people.
"I think people are still not sure about what they can recycle."
Dundee City Council is set to introduce a £35 annual charge for collecting brown garden waste next year.