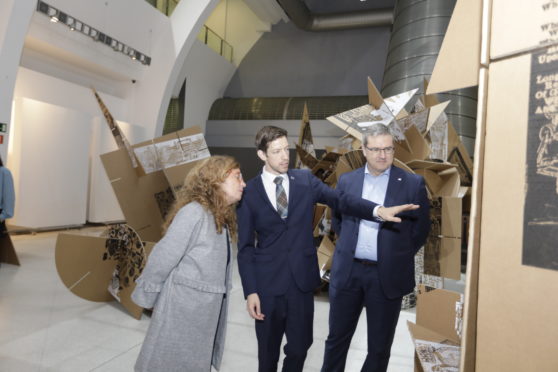 Dundee's design excellence was celebrated at the launch of the annual Bilbao Bizkaia Design Week.
Dundee City Council leader Councillor John Alexander opened the Spanish city's festival by showcasing two unique exhibitions in the Ensanche building.
Facilitated by Dundee's UNESCO City of Design designation, Dundee's contribution showcased two very different fields of design – digital and print – for which the city is renowned.
Following the theme of Future Us! Design Driven Futures, the two designs Print City and Shpeel, encourage interactions and create immersive environments to reflect the perceptions of Dundonians.
Print City was created by Print Festival Scotland, a collaborative project between Duncan of Jordanstone College of Art and Design and DCA and demonstrates the city through the eyes of residents.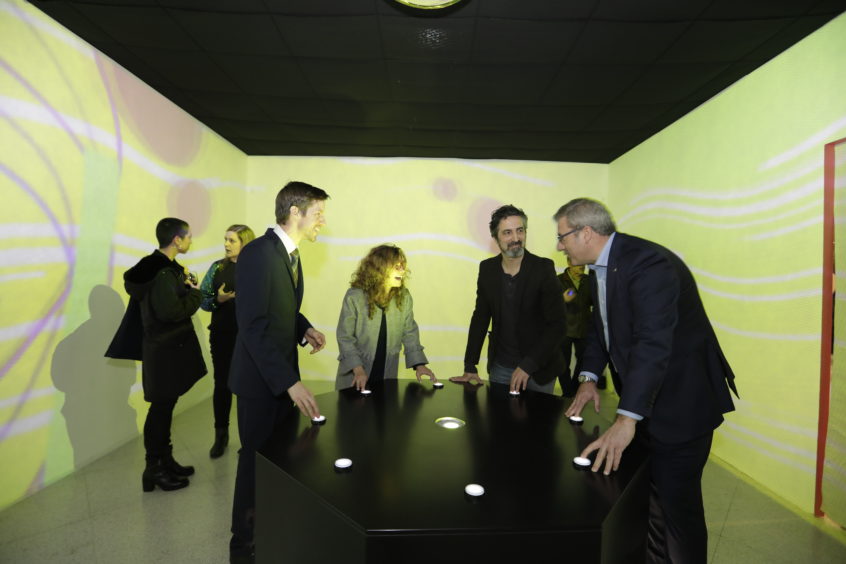 Local's drawings were hand-printed onto hundreds of pieces of cardboard and slotted together to create a vast cardboard city.
The second design, Shpeel, explores how we can influence space around us to reflect our emotional states through a digital interaction.
A play on the word "spiel" meaning to speak or to play, the piece was designed by Biome Collective as a tool to support young people in talking about mental health.
Dundee and Bilbao were both named as UNESCO Cities of Design for 2019 and the collaboration marks the cities ambitions to work together on an extensive design exhibition.
The Bilbao Bizkaia Design Week is now in its fifth year and welcomes over 15,000 visitors to a range of conferences, exhibitions, workshops and talks.
Mr Alexander said: "One of the benefits of being part of this network is the opportunity to learn from each other. We have taken inspiration from the visionary cultural regeneration of Bilbao.
"For Dundee to be invited as their 2019 guest city of honour has been really thrilling and I am delighted that Dundee designers have been able to participate.
"Our presence here is significant and I feel very proud to be representing Dundee at the official opening of the festival."
Bilbao Bizkaia Design Week 2019 is open from November 14 to 28.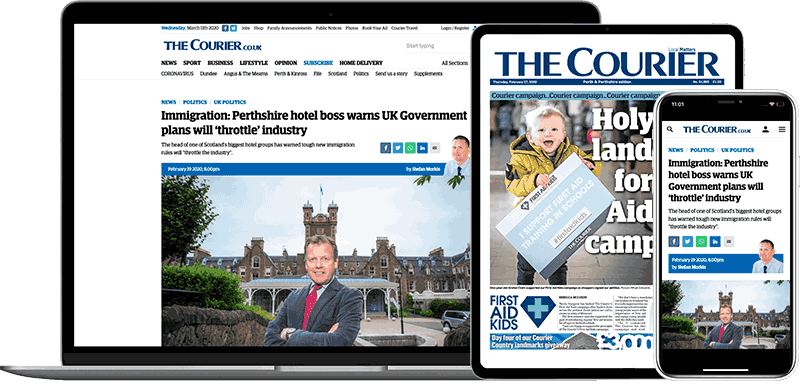 Help support quality local journalism … become a digital subscriber to The Courier
For as little as £5.99 a month you can access all of our content, including Premium articles.
Subscribe