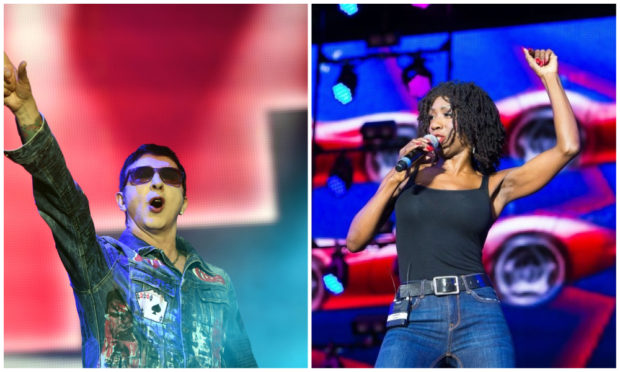 Marc Almond and Heather Small are among a host of eighties stars set to rock retro revellers at Dundee's Slessor Gardens next year.
DunDee 80s will return by popular demand on August 30 and will also feature Fine Young Cannibals frontman Roland Gift, The South and Perth new wave group Fiction Factory – who will perform live for the first time since reforming this year.
Soft Cell founder Marc Almond has sold over 30 million records worldwide and the Tainted Love star has released more than a dozen solo albums and countless hit singles, including his second number one Something's Gotten Hold of My Heart in 1989.
Heather Small enjoyed critical acclaim as lead singer of M People, taking home a number of Brit Awards and the Mercury Prize after releasing hits such as Moving On Up, One Night in Heaven and Search For The Hero.
The title track of her solo album Proud featured as the soundtrack of a number of major UK events, including London's successful 2012 Olympic bid and the 60th anniversary of VE Day in Trafalgar Square.
Roland Gift, once named by People Magazine as one of their 50 Most Beautiful People, stormed to public attention with the release of the first Fine Young Cannibals album in 1985.
But it was their second album four years later that brought international success, with hit single She Drives Me Crazy featuring in several movies and television programmes.
Nine-piece The South features former members of pop rock group The Beautiful South – who sold over 15 million records with hits such at A Little Time and Rotterdam – and includes singer Alison Wheeler and saxophone player Gaz Birtles.
Perth new wave group Fiction Factory are particularly known their hit Feels Like Heaven, which peaked at number six in the UK singles chart. The band will reform in 2020 for their first performance since 2011's Rewind Festival.
Liz Doogan-Hobbs, chief executive of LHG Events said: "DunDee 80s celebrates the cream of the 80s, it's vibrant and fun, and we received such an incredible response from the Dundee community this year that we couldn't not respond by not planning another fantastic edition.
"We are proud to present Marc Almond, Heather Small, Roland Gift, The South, and we are particularly excited to say that Fiction Factory are reforming with a very special first appearance at DunDee 80s.
"Dundee is a city we hold close to our hearts having brought a number of concerts here now, and we really hope to see you all out in full force, decked head to toe in your best 80s efforts, ready for a true celebration of the 80s at Slessor Gardens."
Tickets go on sale on Friday at 9am and are available from Dundee City Box Office.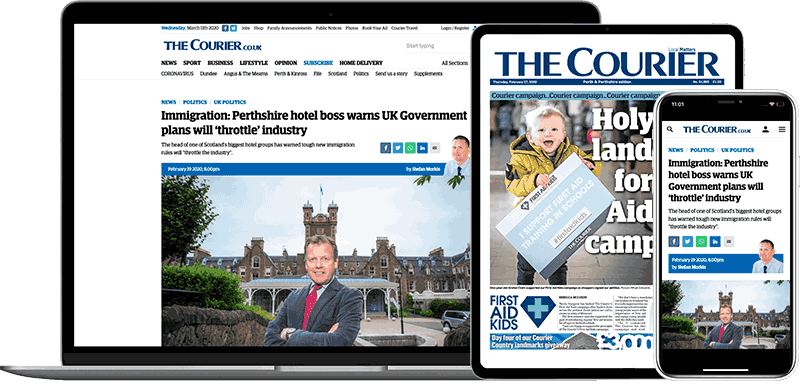 Help support quality local journalism … become a digital subscriber to The Courier
For as little as £5.99 a month you can access all of our content, including Premium articles.
Subscribe