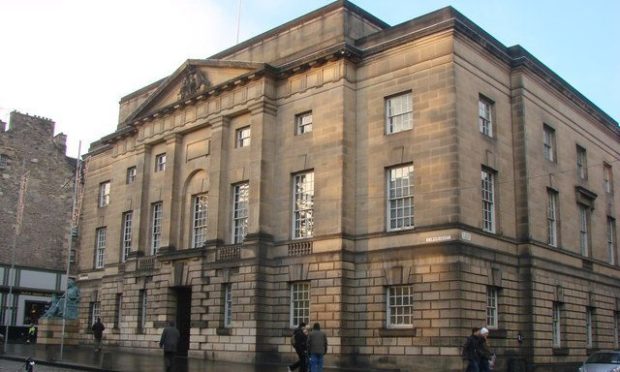 A Tayside rapist who targeted young girls through social media had his jail sentence cut on appeal because of his youth.
Darren Edwards was jailed for 10 years earlier this year after he was convicted of a string of crimes, including rape, underage sex and sending indecent messages to girls he contacted through the messaging app Snapchat.
Judges at the Court of Criminal Appeal in Edinburgh have ruled the jail term imposed by the trial judge Lord Armstrong was excessive.
They quashed the original sentence and ordered that Edwards, 21, should be sentenced to six years' imprisonment.
He will be kept under supervision for a further three years after his release.
The Lord Justice General, Lord Carloway, who heard the appeal with Lord Menzies and Lord Turnbull, said: "The appellant's pattern of offending reveals a course of predatory sexual conduct involving 13 girls under the age of 16 and two under 13.
"Four of the charges involved unlawful sexual intercourse and there was one of rape. The offences were serious and required to be dealt with by the imposition of a significant period of custody.
"The question is whether the cumulative total of 10 years in custody is excessive, having regard in particular to the appellant's youth at the time of the offences.
"He was aged between 17 and 19 years. The court is persuaded that the sentence is excessive."
Edwards, from Dundee, got in touch with younger girls via Snapchat and after general conversational chat, would send messages with sexual content.
In some cases he would send explicit images of himself and invited the girls to respond with pictures of themselves before he suggested meeting up.
The first offender was convicted of a total of 17 charges by a jury at the High Court in Edinburgh.
The most serious was an assault and rape of a girl who was aged 14 or 15 at the time in 2017, and who was attacked at a wooded area at Longhaugh Road in Dundee.
Lord Armstrong, who placed Edwards on the sex offenders register indefinitely, said in a report that while he had been a teenager at the time he was older than the girls.
The judge said most of the girls were vulnerable and some had been the subject of social work intervention.
The trial judge said: "When a meeting did take place he would take advantage of the younger person's naivety."
The appeal judges rejected a challenge to the conviction brought by Edwards' counsel Jonathan Crowe.