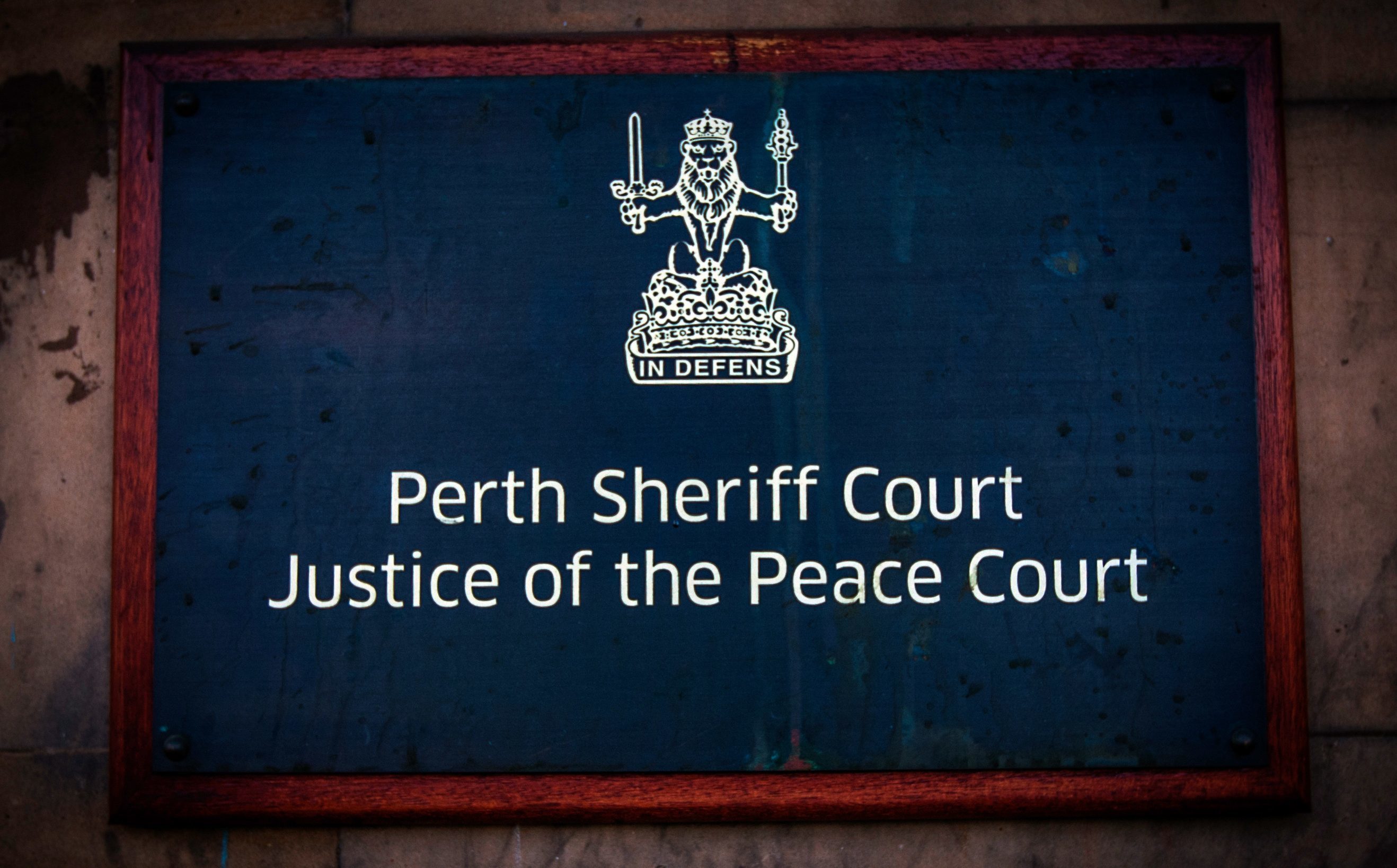 Goldilocks thief Thomas McMahon spent the night sleeping in his elderly victim's home before brazenly robbing the pensioner before his eyes.
Christopher Marston, 65, had no idea Thomas McMahon, 33, had smashed a window and broken into his home before settling down for a night's sleep.
It was only when they both woke up in the morning that McMahon confronted the householder and started stealing his belongings as Mr Marston stood and watched helplessly.
Perth Sheriff Court was told that McMahon was in hiding after being given a "threat to life" Osman warning by police that his life was in danger.
Depute fiscal Charmaine Gilmartin told Perth Sheriff Court: "The complainer is 65 and lives alone.
"The house is in a poor state or repair, the garden is overgrown and it could be mistaken for being vacant.
"He retired to bed. The doors were locked and the house was secure.
"At 10am the complainer went downstairs. He heard a noise and the accused was standing in the bathroom doorway.
"He wandered around stealing items, including a wallet, cash, bank cards and a mobile phone, watches, jumpers and a pair of shoes.
"He told the complainer he had a large debt.
"He asked the complainer not to report him to the police until Monday.
"The window had been smashed and a key taken from the ledge was in the back door."
A number of items were recovered from a pawnbrokers and more were found in McMahon's home when it was searched by the police.
Solicitor Paul Ralph, defending, said: "He had been given an Osman warning about a credible threat against him.
"This caused him discomfort and spooked him to some extent.
"He went to spend time with acquaintances he knew from the drug world.
"When they found out about the Osman warning, they pulled a knife on him to wind him up, and McMahon fled.
"Unfortunately, he ended up in this house. He had been there a number of hours because he thought it was empty. Mr Marston came down and found him."
McMahon, from Dunning, near Perth, admitted forcing entry to the house in Dalrymple Street, Dundee, on July 26 this year and refusing to leave.
He also admitted stealing numerous items.
He also admitted having methadone and cannabis, and breaking a court curfew, during August and was jailed for a total of 16 months.