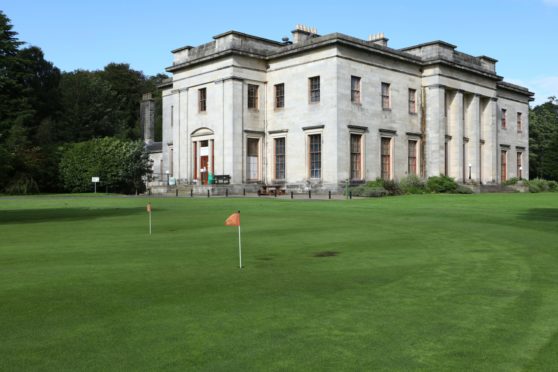 Council officers considered shutting down Caird Park golf course as well as Camperdown, The Courier can reveal.
Documents obtained under Freedom of Information legislation show officers looked at a range of options for future golf provision in the city before deciding to axe Camperdown Golf Course.
The options appraisal – which was not shown to councillors before they were asked to agree to the plan to shut Camperdown – said investment would be needed for the city to retain both courses.
It said Camperdown would become "unplayable" within three to five years without funding of around £1 million.
CLICK HERE FOR DUNDEE CITY COUNCIL'S FULL CAMPERDOWN GOLF COURSE FOI RESPONSE
Officers also looked at closing both courses, which they said would save Dundee City Council and Leisure and Culture Dundee around £322,000.
They warned this would attractive negative media interest and draw "challenging questions" about the value of services.
Other options considered included creating a nine-hole golf course at Camperdown and finding alternative uses for the current front nine such as a dry ski slope, zip wires or "Go Ape" style climbs.
Camperdown Golf Course to close next year after narrow vote by city councillors
Instead, officers recommended closing the golf course completely, despite its potential impact on the health of players and potential "reputational damage" for both the council and Leisure and Culture Dundee.
The golf course will close next year after councillors narrowly voted to approve the plan in August. The council has said this will save the local authority hundreds of thousands of pounds a year.
Councillor Richard McCready, Labour group chairman, said: "The Labour Group have always been concerned about the lack of detail in the proposals to close Camperdown Golf Course.
"The report which was put to committee and which now constitutes the policy of the council was only four pages long and did not contain enough detail.
'The financial details in the council report were totally inadequate. The council decided to close Camperdown Golf Course on 19 August and it would appear that it took nearly two months for there to be figure put on the ongoing maintenance of the golf course. It beggars belief that this work had not been done in advance of the report going to committee."
Mr McCready added: "It is good practice for option appraisals to be put to committee so that elected members can make an appropriate decision having been in possession of the full facts.
"The option appraisal given in the FOISA request has never been formally presented to the council. Councillors were never formally told that there was a need for investment in Camperdown Golf Course. If they had been they could have considered the options and acted accordingly.
"The lack of openness and transparency on this is troubling.
"As councillors we are duty bound to make decisions when we are in possession of the facts. On Camperdown Golf Course when the decision was made we were not in possession of the full facts."
He concluded: "The outcome of the this Freedom of Information request leaves a bitter taste in the mouth. Camperdown Golf Course is being closed on a flawed prospectus.
"The case for closure has not been made. "
A Dundee City Council spokeswoman said: "The policy and resources committee agreed in August 2019 that golf provision is concentrated at Caird Park.
"The gross expenditure on golf provision is in the region of £820,000 annually, with the operator, Leisure & Culture Dundee, requiring a subsidy of £440,000.
"Implementation of the proposals to concentrate golf provision in Caird Park could reduce the subsidy to £54,000 by 2021.
"The Council has met with a number of different parties to discuss their expressions of interest as alternative operators of the course this dialogue is continuing. The Council has also been working with the Club to assess whether they have the capacity to take on the operation of the course."