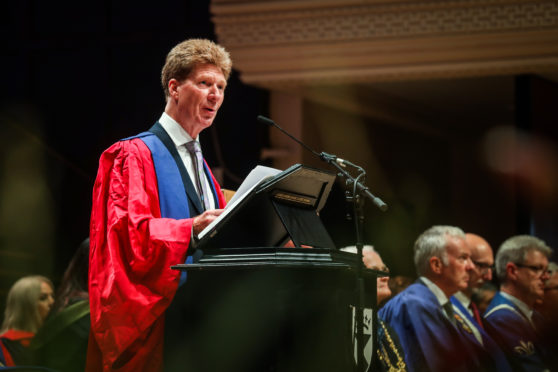 Dundee University rector Jim Spence has thrown his weight behind university strike action today while criticising the payout to departed principal Andrew Atherton.
Mr Atherton, who was on a salary of £254,000 a year, received six months' wages in lieu of notice totalling £70,000 after leaving his post earlier this month.
He had been suspended by the university pending an investigation into alleged failure to pay rent and bullying.
Eight days of strike action begins today at universities and colleges across the UK – including Dundee and St Andrews – over pay, pensions and accusations of inequality.
Mr Spence, who will join the picket line in Dundee, said the payment to Mr Atherton was ammunition for the strikers' case.
He said: "Much of the situation sits pretty badly with me.
"You have Dundee University's former principal walking away with a huge payout while many staff members have to fight for better conditions.
"Some people seem to be treated almost as a deity in comparison to these staff.
"Ordinary workers also deserve a fair crack of the whip.
"It has to be addressed. There seems to be an imbalance."
Both St Andrews University and Dundee University will have picket lines at various locations throughout today.
A joint rally featuring staff from both universities will also take place at Roseangle Church at around noon.
The action is being orchestrated by the University and College Union (UCU).
Dr Carlo Morelli, UCU Scotland president and senior lecturer at Dundee University, called on universities across the country to take action on staff concerns.
He said: "Many are at breaking point. The action is very well supported and this is indicative of the strength of feeling among staff.
"They want action on discrimination, poor pay and heavy workloads.
"I would hope universities will realise how strong employees feel about this."
The two universities will be among 12 in Scotland and 48 others across the UK to take part in the industrial action.
The dispute centres on changes to the Universities' Superannuation Scheme (USS) and claims about a failure to improve pay, gender and race pay equality, casualisation and workloads.
Dundee University and St Andrews University have both previously said all possible measures will be taken to minimise the strike's impact on students.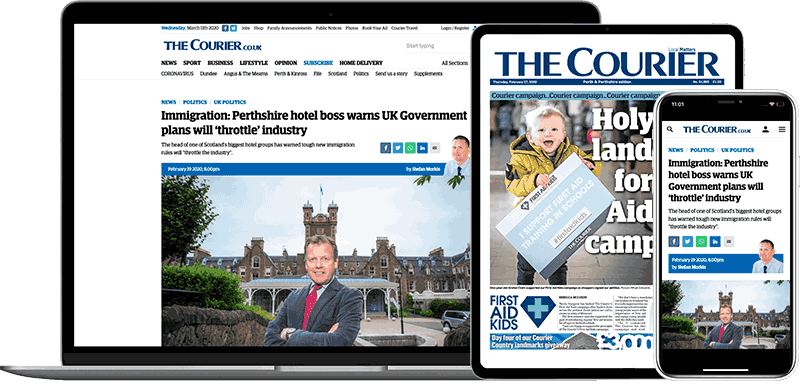 Help support quality local journalism … become a digital subscriber to The Courier
For as little as £5.99 a month you can access all of our content, including Premium articles.
Subscribe