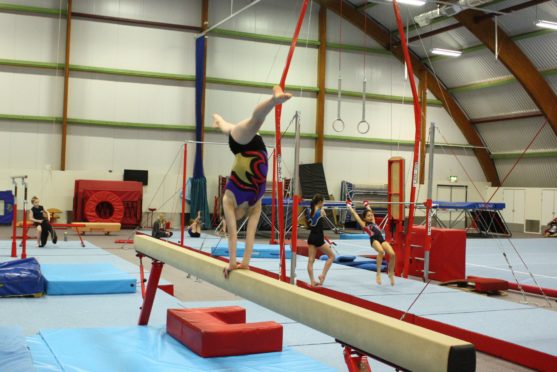 It is feared young athletes in and around Dundee will be left in the lurch when the city's main gymnastic centre closes temporarily from early next year.
The Dick McTaggart Gymastics Centre, which features specialist equipment for elite competitors, will close for around six weeks from January 6 to allow for maintenance work.
The closure of the Old Glamis Road facility, the leading regional gymnastics training centre, means regular users need to look elsewhere to train.
Stuart Paton, whose 10-year-old daughter represented Scotland at the British Championships earlier this year, fears there is no other adequate local facility.
He said: "My daughter trains 10 hours per week with the Dundee Gymnastics Club 2K, competing  for the elite level tumble team.
"Competitions start immediately in January when the season starts.
"The tumblers wont be able to train during the closure because the nearest tumble facilities are in Glasgow.
"Obviously at the level they are competing, this could effect their season.
"There are other local facilities but these are beginner level and wouldn't be able to accommodate the volume of gymnasts over the six-week period."
Originally a general sports facility, the building was transformed in a £2 million Dundee City Council and Sportscotland project in 2013.
It has been hugely popular with all levels of gymnasts from across Tayside ever since.
It also features trampolines for use in competitions and training.
Mr Paton added: "This wont only affect elite athletes, the facilities are used by all communities.
"My other daughter attends gymnastic classes there.
"We still haven't received any notification in relation to these classes."
The centre is owned by the council but run by arms-length organisation Leisure & Culture Dundee.
A Leisure & Culture Dundee spokesperson said: "We are actively working with all clubs to make alternative arrangements."
The centre is named after one of the city's greatest-ever athletes.
McTaggart won gold at the 1956 Olympics in Melbourne by beating European champion Harry Kurschat of Germany on points.
To date, he remains the only Scottish boxer to win Olympic gold, and he is regarded as the finest amateur boxer Britain has ever produced.
A statue of the city legend was erected at St Francis ABC Sporting Club in 2015.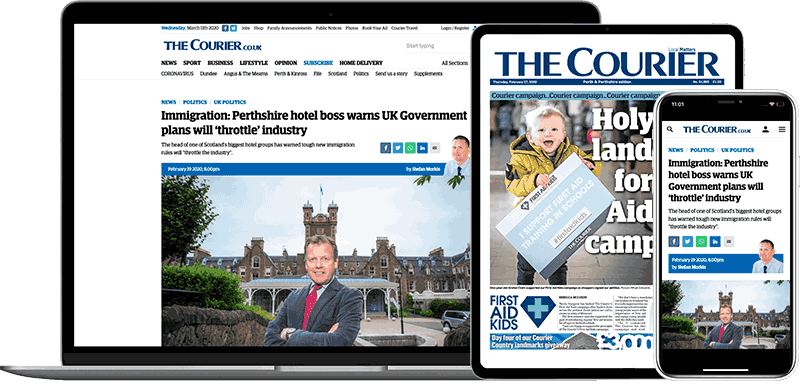 Help support quality local journalism … become a digital subscriber to The Courier
For as little as £5.99 a month you can access all of our content, including Premium articles.
Subscribe