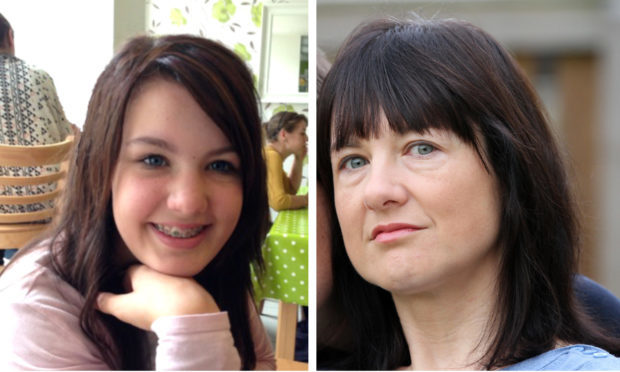 An inquiry into the death of a teenager who took her own life after looking at "suicide guides" online has been delayed.
Sophie Parkinson was 13-years old when she died in her Liff home in 2014.
Sophie's mum Ruth Moss has blamed NHS Tayside for the tragedy.
Mrs Ross, who now lives in Edinburgh, hopes the delay will ensure the proceedings will result in "real changes" in treatment of mental health.
Sophie, a second year pupil at Dundee High School, witnessed self-harm and suicide content online.
A date for the fatal accident inquiry (FAI) was expected to be decided during a preliminary hearing at Dundee Sheriff Court on Monday but Sheriff Lorna Drummond agreed to delay to allow all sides to sufficiently prepare their cases.
Sophie first sought help from mental health services at the age of seven. Mrs Ross believes her daughter would still be alive if she had received better care.
She said previous attempts Sophie had made to take her own life had been dismissed by the health board as "childish cries for help".
Among the witnesses expected to give evidence at the FAI are teachers from Dundee High School and mental health clinicians.
Sheriff Drummond said: "I want to make sure that we get a firm grip on this inquiry and agree on as much evidence as possible."
Mrs Moss said after the hearing that she hopes the extra time will ensure a complete inquiry is carried out.
She said: "It has been postponed for the right reasons. This absolutely needs to be done right.
"I would like to make sure that everyone has a chance to be heard.
"It does seem like a very long wait. Hopefully we will get the answers in the end and there will be some real changes from it as well. That's my hope for the end of it."
The FAI is now expected to take place sometime next spring and last for five days. A further preliminary hearing will take place on January 16.
An NHS Tayside spokeswoman said: "As this is a legal matter we are unable to comment. Every suicide is a tragedy and our thoughts remain with the family."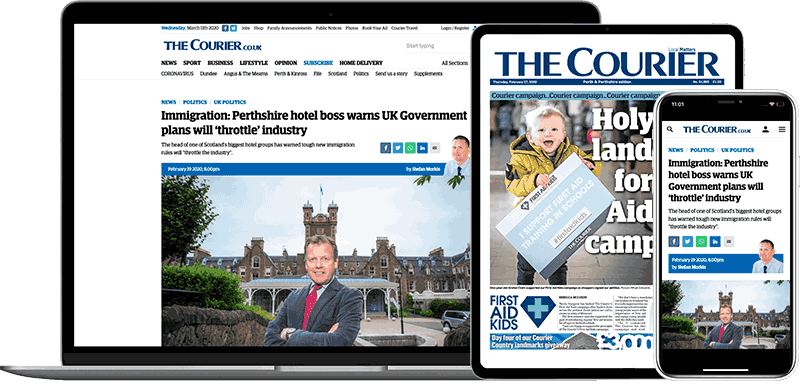 Help support quality local journalism … become a digital subscriber to The Courier
For as little as £5.99 a month you can access all of our content, including Premium articles.
Subscribe