 A study led by a university expert has suggested dental drilling does not prevent pain and infection from decay in children's teeth.
New research suggests preventative measures are necessary to stop decay developing in the first place.
The FiCTION trial, led by dentists from Dundee, Newcastle, Sheffield, Cardiff, London and Leeds worked with 1,144 children between the ages of three and seven who had visible tooth decay.
The families worked with dentists from one of 72 clinics, where they were assigned one of three dental treatments and monitored over three years.
The first approach focused on preventing decay by reducing sugar intake, ensuring twice-a-day brushing with fluoridated toothpaste and placing fissure sealant on the first permanent molar teeth.
The second involved drilling tooth decay, which has been considered the standard treatment for more than 50 years, combined with preventative measures.
The third treatment sealed tooth decay under a metal crown or a filling to stop it progressing alongside preventative measures.
Findings showed that 450 children, almost half, experienced tooth decay and pain regardless of treatment.
Sealing-in used with preventative measures was considered the best way of managing children's decay.
Professor Nicola Innes, chairwoman of paediatric dentistry at Dundee University said: "Our study shows that each way of treating decay worked to a similar level but that children who get a tooth decay at a young age have a high chance of experiencing toothache and abscesses regardless of the way the dentist manages the decay.
"What is absolutely clear from our trial is that the best way to manage tooth decay is not by drilling it out or sealing it in – it's by preventing it in the first place."
The Scottish Government launched an Oral Health Community Challenge Fund to help families in disadvantaged areas prevent tooth decay.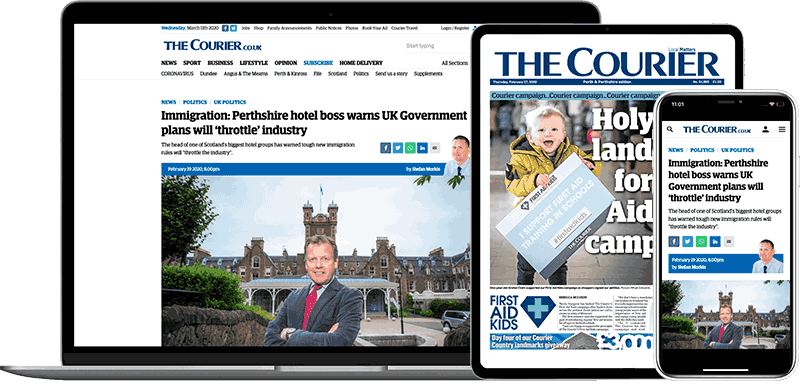 Help support quality local journalism … become a digital subscriber to The Courier
For as little as £5.99 a month you can access all of our content, including Premium articles.
Subscribe