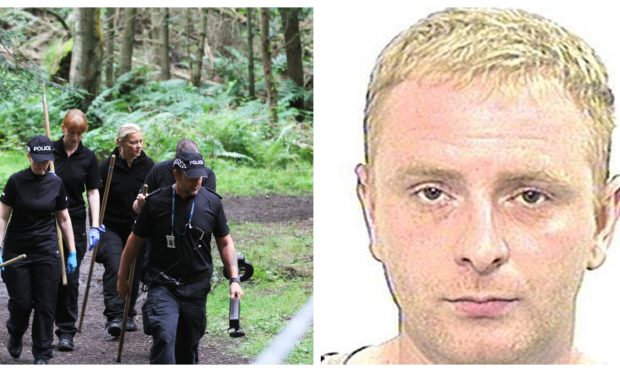 Scottish Conservative shadow justice secretary Liam Kerr has branded Robbie McIntosh's home release a "disgrace".
His comments came after a case review into the convicted killer's monitoring showed a number of failures to properly risk assess him and track his movements in the community.
Mr Kerr said: "The circumstances around which this highly dangerous individual was released are a disgrace.
"Not only should he not have been freed in the first place, when he was he should have been monitored to within an inch of his life.
Officials feared killer Robbie McIntosh was 'playing the system' to be released prior to Templeton Woods attack
"And the consequences of these failings were the savage attack on an innocent woman."
Justice Secretary Humza Yousaf said the government will explore the possibility of electronic monitoring and GPS tagging for prisoners on home leave.
He is due to meet with Linda McDonald on Thursday and praised her bravery, apologising for the "pain and trauma" the attack caused her.
Both Govt & SPS accept all recommendations of the SCR. Linda has shown enormous bravery & I am sorry for the pain & trauma she has suffered.

As well as accepting all recommendations, will also explore how technologies such as GPS monitoring may help us to keep the public safe. https://t.co/RoM9C7KjR9

— Humza Yousaf (@HumzaYousaf) November 26, 2019
Mr Yousaf added: "It's clear that this crime has had a lasting impact on her and her family and I am grateful for her contribution to this review.
"It is important that lessons are learnt from the significant case review findings and that they are acted upon.
"The Scottish Government and Scottish Prison Service accept all the recommendations for our two organisations and action is already underway to address the issues highlighted in the report."
Scottish Labour justice spokesman James Kelly added: "This case is extremely concerning.
"Any application for home leave must be an accompanied by proper risk assessment that takes a robust view if prisoners are likely to present any danger to the public."
The Scottish Prison Service (SPS) said it welcomed the report and accepted its recommendations "without reservation".
An SPS spokesman said: "The assault was a despicable act of cruelty and violence which we condemn.
"SPS deeply regrets that someone who was on license from our care subjected the victim to such a painful and traumatic experience.
"Whilst SPS' Risk Management Team process is regarded as a strong framework through which to manage risk, there remains scope for improvement.
"SPS will remain committed to making whatever adjustments and improvements deemed necessary, aiming to ensure that such a tragedy does not happen again.
Robbie McIntosh: Timeline
2001 – Robbie McIntosh leaves school at the age of 15.
August 2 2001 – Dundee civil servant Anne Nicoll is found stabbed to death on Dundee Law.
August 8 2001 – Police arrest Robbie McIntosh in connection with the 34-year-old's murder.
April 17 2002 – After an 11-day trial at the High Court in Forfar, McIntosh is found guilty of Ms Nicoll's murder. He had denied the charge and lodged a special defence of incrimination against a 16-year-old friend.
Lord Bonomy ordered that he should be jailed without limit of time but recommended that about 15 years would be an appropriate period of incarceration for the then 16-year-old.
2003 – McIntosh's appeal against his conviction is rejected.
2015 –McIntosh first grant of temporary release approved by Scottish ministers.
2016 – McIntosh transferred to open prison at Castle Huntly and completes a number of short periods of home leave before it is withdrawn after he tests positive for a New Psychoactive Substance.
March 2017 – McIntosh's home leave is reinstated without the knowledge of his community social worker or Police Scotland.
May 2017 –McIntosh granted home leave and stays at his mother's house in Bridgfoot. Concerned neighbours see him smoking cannabis in the back garden at 4am.
August 2 2017 – On the 16th anniversary of his murder of Anne Nicoll, McIntosh is granted another period of home leave.
August 7 2017 – McIntosh makes his way from his mother's house to Templeton Woods, where he brutally attacks Linda McDonald.
He flees the scene after being disturbed by the Connor brothers.
He returns to his mother's house and is arrested shortly after.
October 25 2017 – McIntosh admits the attempted murder of Mrs McDonald when he appears at the High Court in Edinburgh.
February 22 – McIntosh is given a lifelong restriction of liberty order when he is sentenced at the High Court in Aberdeen.
November 26 2019 – Significant Case Review by the Multi Agency Public Protection Arrangements published. It details a series of failings in the processes that led to McIntosh's release on home leave.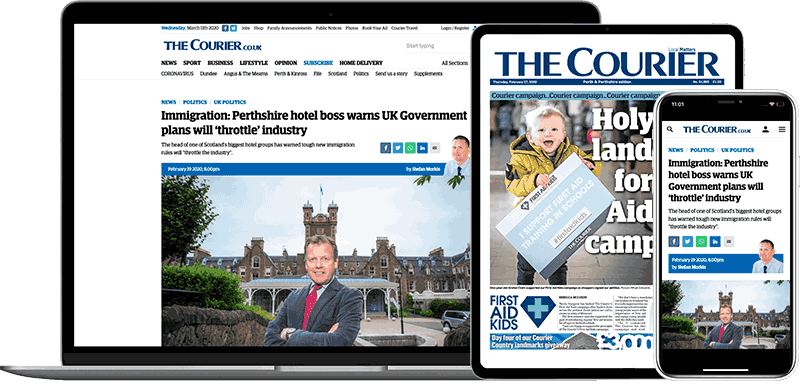 Help support quality local journalism … become a digital subscriber to The Courier
For as little as £5.99 a month you can access all of our content, including Premium articles.
Subscribe