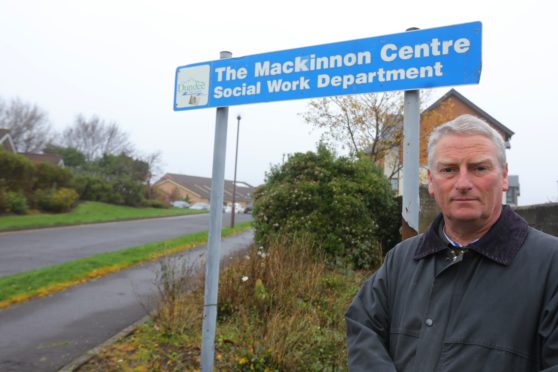 Calls have been made for a rethink of how GP services are delivered in Broughty Ferry, following claims people have been left queuing in the street for appointments.
Ferry councillor Craig Duncan has been in talks with NHS Tayside and the Dundee Health and Social Care Partnership (DHSCP) after concerns that residents are struggling to secure a GP appointment.
The Liberal Democrat said there is need for a third practice in the Ferry ward, and suggests the Mackinnon Centre, a respite home on Brook Street, as an ideal home.
However, the councillor has been told that a new practice is unlikely.
He said: "I remain concerned at the pressure on GP services in Broughty Ferry and the need to build further capacity as the population continues to grow.
"It is disappointing that my favoured option of a third GP practice is unlikely to transpire soon but this absolutely has to be left on the table given the increasing pressure on existing GP services.
"I will continue to campaign for enhanced medical care in Broughty Ferry, as it has a population which grows every year and includes many elderly people.
"Extra GP provision is vital, be that from a new surgery or better use of other premises."
A NHS Tayside spokeswoman said GP provision is not managed by the health board, likening them to private businesses, but did confirm both Ferry practices currently have open lists — suggesting the practices are not at capacity.
But health officials have admitted there are issues surrounding GP provision in the area.
In a joint letter to Mr Duncan, Jane Bruce, associate medical director of primary care services in NHS Tayside, and David Lynch, DHSCP chief officer, insist measures are being taken.
The letter reads: "We have identified Broughty Ferry as our priority area for development because of the current issues with space for local delivery of services."
The letter states some of the measures being taken include wound care and dressing clinics being set up across Dundee and the ability to book physiotherapy sessions directly without having to see a GP beforehand.
But a lack of public buildings in Broughty Ferry has been a stumbling block in rolling this out.
The letter adds: "We are developing plans which include using space differently. It is therefore regrettable that patient access still remains a problem."
The letter also suggests a city centre practice may relocate to Broughty Ferry, but that it was only a "small possibility" at present and would involve "significant cost and disruption".
Both GP practices in Broughty Ferry declined to comment when contacted by The Courier.