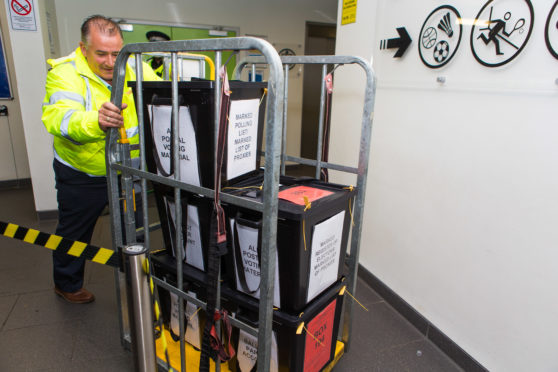 Voters go to the polls on December 12 to elect a new UK Government. The Courier profiles the local election battles.
Kirkcaldy and Cowdenbeath
As is the story at this year's general election across Courier Country, Kirkcaldy and Cowdenbeath constituency candidate Lesley Laird's majority was incredibly slim at the 2017 election.
The Labour hopeful won the seat back from the SNP by 259 votes. Again, the largest increase in vote share was to the Conservative candidate, who doubled their vote on the 2015 election last time.
Former prime minister Gordon Brown had held the seat for a decade before standing down in 2015, with the constituency before then being in Kirkcaldy and the separate Dunfermline East boundaries – both of which were held by Labour since the 1970s.
A number of recognisable faces are running in this year's contest, including former Fife SNP council group leader Neale Hanvey, who is now standing as an independent after a row over alleged anti-Semitisim, and Conservative councillor Kathleen Leslie.
The constituency has suffered a number of retail departures recently, leaving towns with empty high streets. Continued problems with rail connections also leave constituents feeling frustrated – both issues forming the basis of our questions.
Candidates
Gill Cole-Hamilton (Lib Dem)
The rise of online commerce is ripping the guts out of our local town centres and Kirkcaldy is no different. I want to see an investment in making Kirkcaldy a centre for tourism, capitalising on its impressive seafront and rich cultural heritage. Stopping Brexit will reduce the threat to our living standards and allow much needed inward migration. Investment in education is also a key priority for me in terms of kickstarting the local economy. Fife's train service has been deplorable for far too long and not all parts of the constituency have an adequate bus service.
Neale Hanvey (Independent)
I have a strategy that would give Kirkcaldy a unique identity to attract visitors and provide them with a great experience. This needs to be done in partnership, so I will be attending the Fife Partnership Plan4Kirkcaldy town centre regeneration initiative. The frustration passengers experience on their daily commute is clear and there is a need to accelerate the delivery of new trains. However, half of all delays on the rail network are attributable to Network Rail – who answer to Westminster, not Holyrood.
Lesley Laird (Labour)
Kirkcaldy High Street has particularly suffered from online retail/bank closures. I have a track record of collaborative working and if re-elected would bring businesses/individuals and Fife Council together to develop a progressive town centre plan. We're finally seeing signs of investment; a masterplan would bring clarity for Kirkcaldy, bringing it back to life, creating jobs and boosting the economy. Labour's manifesto sets out our plans for town centres; a National Transformation Fund and plans to nationalise Royal Mail, giving us back high street post office banks. Labour will renationalise rail and standardise fares.
Kathleen Leslie (Conservative)
As an MP, I would encourage Fife Council to develop a long-term strategy with the Scottish Government to address the changing retail environment. We need practical steps like reducing or removing parking charges and reducing business rates. We need to look at depedestrianising Kirkcaldy High Street. The contrast between the vibrant high streets of Burntisland and Cowdenbeath and the increasing number of empty units in Kirkcaldy is marked. I would encourage the SNP government to take responsibility for the ill-judged award of the rail franchise to Abellio.
Scott Rutherford (Green)
A Scottish Green New Deal could revitalise our public transport through growing and improving our bus, rail and active travel networks. For too long, Fifers have been let down by increased rail fares, repeated delays and cancellations. We need a public transport system and operator fit and able to meet the demands of the 21st Century. Our long-term aim is to provide free public transport for all and in the immediate term we support extension of free bus travel to everyone under the age of 21. This has been demonstrated to work elsewhere in Europe and Scotland must be next.
Mitch William (Brexit)
Kirkcaldy High Street is on its knees. We must transform the promenade into a park-like setting, linking it to the High Street. The only thing that can save the High Street as a retail outlet would be a Primark. High Street/Promenade must be thought of as one and exploited as such. We must create a nice place to visit and a good place for leisure.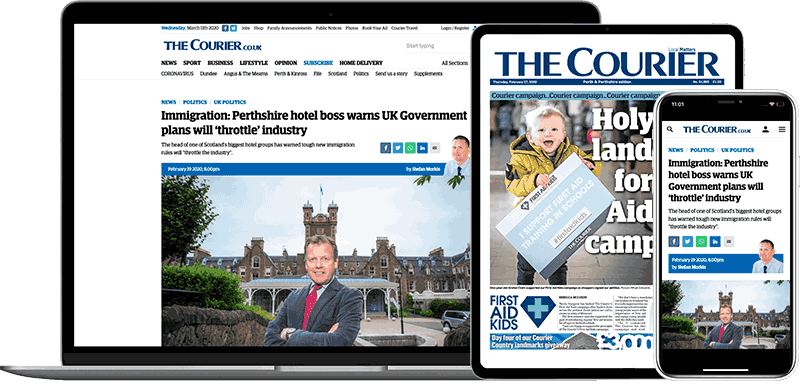 Help support quality local journalism … become a digital subscriber to The Courier
For as little as £5.99 a month you can access all of our content, including Premium articles.
Subscribe