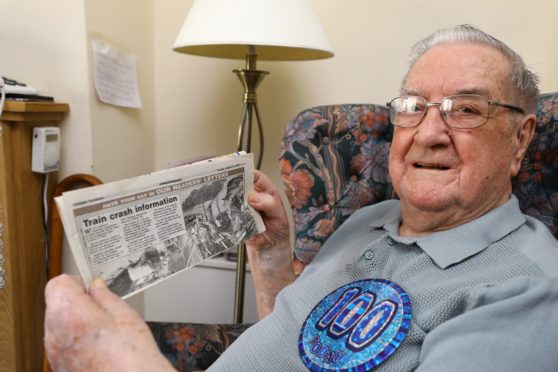 A Dundee centenarian who lived through a Second World War prisoner of war camp and the 1979 Invergowrie rail tragedy has died.
George McRitchie, who celebrated his 100th birthday in June, died on November 29.
Born and raised in Dundee, he worked in jute mills and as a courier in his youth, before enlisting in the Territorial Army in 1938 in the build-up to the war.
He was among a group of soldiers who were captured at Calais in 1940 and taken to a prisoner of war camp in Poland.
It was there that he met his wife-to-be, Bronia, who helped him escape the camp.
The couple headed to Scotland, where they settled down and started a family.
They had three children — Mary, Frances and Susan. Susan was one of triplets, but was the only one to survive the birth.
The family lived in Glebe Street for several years before moving to the Douglas area.
Mr McRitchie, a Dundee FC fan, began working with British Rail after the war.
He was on board one of the trains involved in the Invergowrie rail tragedy of 1979, which killed five people and injured 51.
Mr McRitchie came off the trains following the disaster and saw out the rest of his career working in railway stations.
Reflecting on the event on his centenary birthday, he said he thought about the tragedy every day.
Bronia died in 1996, at the age of 69.
Mr McRitchie is survived by his three daughters.
A funeral service will take place today at Dundee crematorium.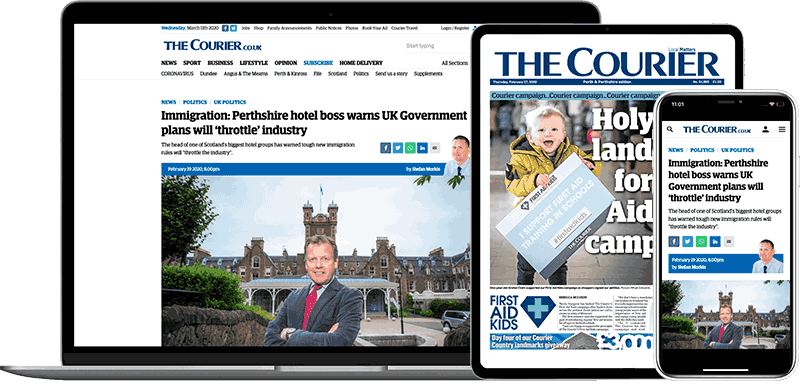 Help support quality local journalism … become a digital subscriber to The Courier
For as little as £5.99 a month you can access all of our content, including Premium articles.
Subscribe