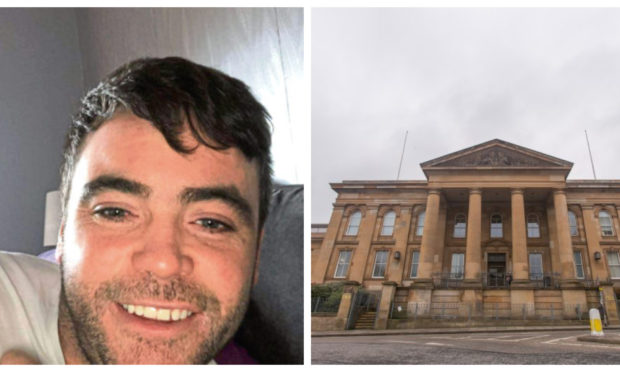 A "petty and immature" scaffolder who stabbed a man and attacked him with a hammer after seeing him in a car with his former girlfriend has been jailed.
Lee Lawson repeatedly shouted "how long have you been seeing her?" during the confrontation with James Tosh, which took place in the middle of a residential street.
The 34-year-old later went to the A&E department at Ninewells Hospital, where he banged on a window and threaten to kill his ex-partner.
A primary school-aged child witnessed the stabbing incident, Dundee Sheriff Court was told.
Lawson had driven behind a car containing his former partner and Mr Tosh on February 15 when a confrontation ensued.
Prosecutor Kirsten Letford said there had been a "bit of pushing" between Lawson and Mr Tosh before both men got into their cars and drove off.
The pair went head-to-head again in Balerno Street, after Mr Tosh noticed Lawson was still following him.
Lawson stabbed Mr Tosh on the hand, causing it to bleed heavily before hitting him on the arm with a hammer.
Ms Letford said: "Mr Tosh tried to kick the knife out of the accused's hand. The accused swung the hammer and hit him on the elbow.
"The accused swung the knife which struck him on the hand which caused blood to start pouring immediately."
Mr Tosh tried to compress the wound with his hooded top while Lawson continued to swing the knife.
Lawson left but later went to the A&E department, where he threatened the woman.
Mr Tosh suffered a 2cm wound to his left palm which required surgery. Doctors said it was unclear if he will regain total feeling in his hand.
Lawson, of Balcairn Place, pled guilty to assault to severe injury and permanent impairment and behaving in a threatening and abusive manner.
Lawson's solicitor, Scott Norrie, said his client was a "family man" whose main interest was his son.
But Sheriff Jillian Martin-Brown disagreed, telling Norrie: "The social work report describes you as an immature and petty individual".
She jailed Lawson for 18 months and imposed a non-harassment order banning him from approaching or contacting his ex-partner for five years.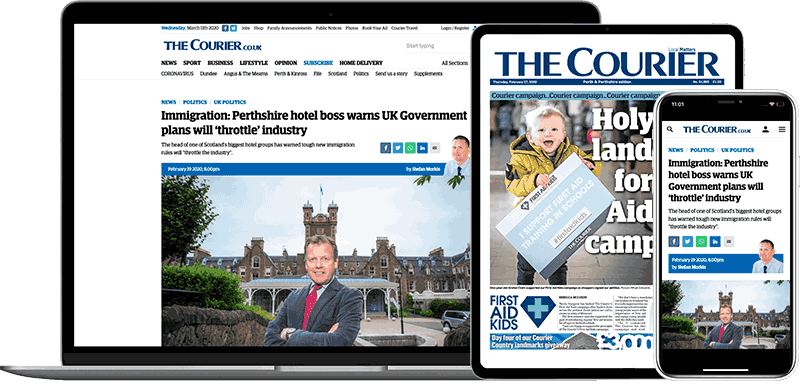 Help support quality local journalism … become a digital subscriber to The Courier
For as little as £5.99 a month you can access all of our content, including Premium articles.
Subscribe