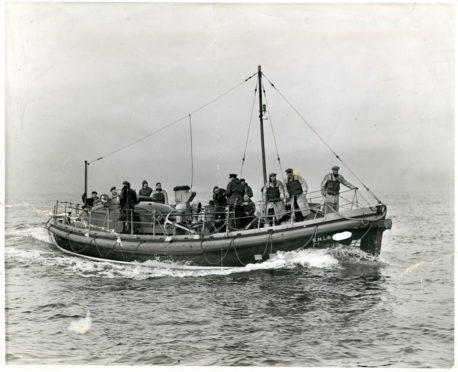 The RNLI will mark the 60th anniversary of the Mona disaster on Sunday with a poignant ceremony.
On December 8 1959, the Mona was launched from Broughty Ferry into harsh conditions and capsized.
All eight crewmen died in the shipwreck, including a father and son.
The service will honour the lives of coxswain Ronald Grant, George Smith, Alexander Gall, father and son John Grieve and John T Grieve, George Watson, James Ferrier and David Anderson.
The current crew of Broughty Ferry RNLI will be at St James Church, Fort Street, with some performing readings to mark the occasion.
The memory of Mona lives on in the area, with new Broughty Ferry streets being named after the tragedy.
On the fateful day in 1959, the crew raced to assist the North Carr Lightship at 3.15am.
The Ferry lifeboat's last message was recorded at 4.48am, notifying that they were heading south on the Tay.
The Mona struggled to reach the North Carr Lightship, whose crew was ultimately rescued by helicopter.
The boat was later found, capsized.
Scott Huggins, Broughty Ferry RNLI mechanic, is one of the current crewmen who will speak at the ceremony.
He said: "It's been 60 years since the disaster so the crew wanted to mark it as it's a significant year.
"As far as I'm concerned these guys went out and lost their lives, so it's important to remember them. We have got to respect these guys for what they did.
"It's close to our hearts. Thankfully the boats are a lot safer now that something like that is unlikely to happen again, but you never know."
Second coxswain Peter Hay and operations manager Sim Mortlock will also speak at the event.
Relatives of some of the men who lost their lives are expected to be at the service to pay their respects.
The niece of James Ferrier, Penny Griffiths, remembers seeing her mum cry the day of the tragedy.
She said: "I was 14 at the time and I don't think I had ever seen my mum cry before that day.
"I was really affected and very upset. We were living in England where my mum had moved from her home in Broughty Ferry after the war. It was devastating news from home."
The St James service begins at 11am.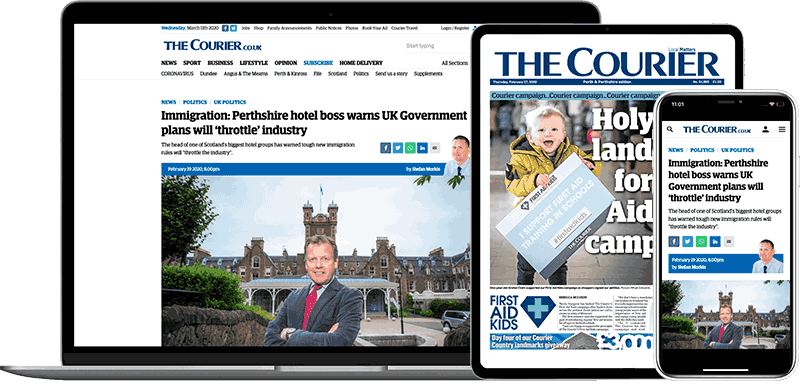 Help support quality local journalism … become a digital subscriber to The Courier
For as little as £5.99 a month you can access all of our content, including Premium articles.
Subscribe