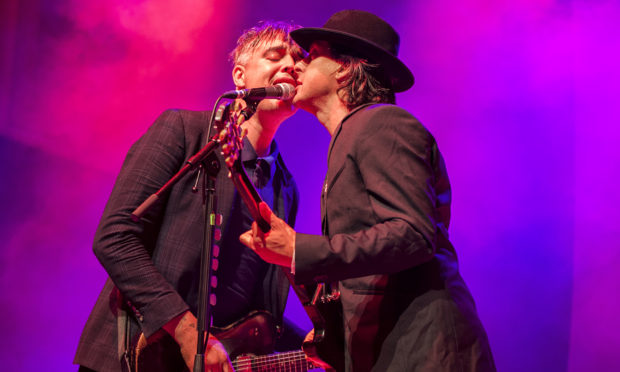 Put a band like ramshackle London rockers The Libertines on at Caird Hall on the Friday night of a Christmas tour and it is no real surprise to anyone when it all kicks off.
Two songs in to a underwhelming start from the sprawling four piece and two 'tired and emotional' fans have already been wrestled to the ground and are heading for exits.
It is par for the course for an outfit whose drug-fuelled notoriety, and chaotic live shows, have always competed for attention with their rough-edged, and momentarily at least, brilliantly anthemic song writing.
And so it continues in Dundee as the four now middle-aged men stagger onto the stage like the forgotten members of Thomas Shelby's 1920s razor gang from TV hit Peaky Blinders.
We are a long way from 2004 when they topped the album charts, but time has been kind as the sharp-suited front men Carl Barât, and once supermodel Kate Moss squeeze Pete Doherty, swap microphones and spit as they yelp and howl through the first part of the set.
They make all the right moves, but something is missing and it is not until the familiar chords of number two hit Can't Stand Me Now ring out do they manage to approach what the ever enthusiastic Friday night crowd know they are capable of.
Carl cuts angular shapes on his guitar while Pete slopes from one side of the stage to the next, staying just the right side of loose, but in a way that occasionally feels more studied than reckless.
??? ???? ??? ??????, ?????? ?

????? ?? @calum_buchan – ?????? ???????? pic.twitter.com/iC9b3tXNyq

— Libertines (@libertines) December 7, 2019
Leather-jacketed bassist John Hassall remains welded to the spot while Gary Powell's power drumming thankfully keeps the whole thing from falling to pieces.
It's on third album closer Dead for Love, when Carl slumps behind the piano as if it is 4am already and the other three band members embrace, do they deliver a genuine emotional punch – a smoky, forlorn promise that everything they ever did, 'they did for love.'
Then, as if they feel they've proved it to themselves, the Libertines play the hits.
And what hits.
What Became Of The Likely Lads rockets past and by the time Pete lifts his arms in the air like a punch drunk boxer and dedicates breakthrough single Time For Heroes "to Dundee" the crowd are completely in love with their favourite band as if it is the noughties all over again.
A carefully chosen encore only cements the feeling. Don't Look Back Into The Sun is as good a pop song as you will hear, but it is debut album closer The Good Old Days which lingers after the band have left the stage with a suitably theatrical group bow.
Pete sings: "And it chars my heart to always hear you calling for the good old days / because there were no good old days/ These are the good old days."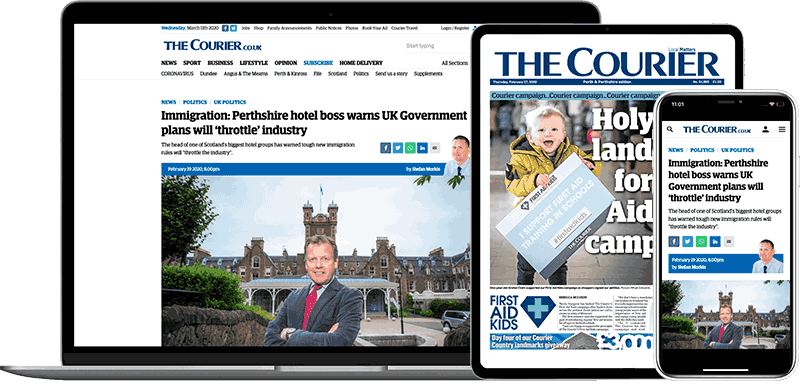 Help support quality local journalism … become a digital subscriber to The Courier
For as little as £5.99 a month you can access all of our content, including Premium articles.
Subscribe