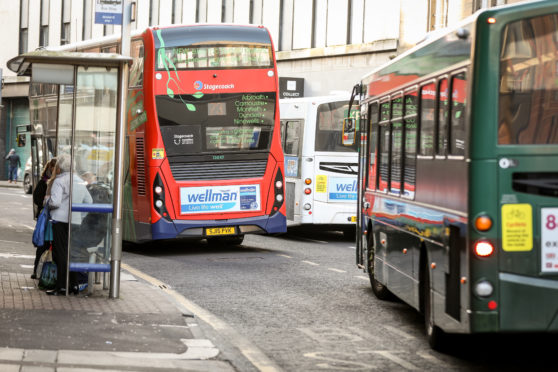 Plans to ban cars from the city centre have been welcomed by Dundee Civic Trust.
Dundee City Council revealed plans for a Low Emission Zone, which will take in the entirety of the city centre.
Only vehicles that adhere to stringent air quality criteria would be allowed to enter streets within the A991 Inner Ring Road.
The Scottish Government wants to create LEZs in Scotland's major cities by the end of next year.
Donald Gordon, chairman of Dundee Civic Trust, said the plan is a "major step forward in improving air quality".
However, he is urging Dundee City Council to introduce the LEZ in phases.
Writing to members, he said: "The council is to be congratulated on moving forward with plans which will help to counteract the 'climate emergency' declared by the Scottish Government.
"It is a major step forward in improving air quality in the city centre. The Trust has previously commented upon the poor environment in Seagate and elsewhere.
"We believe that a phased introduction would be both appropriate and sensible, as it would allow suitable adjustment and planning. "
Mr Gordon said all buses should be made to comply with the stricter rules as they are the biggest polluters but said school buses, minibuses and car hire companies should be given extra time to make sure their vehicles comply.
He said for the LEZ to succeed some taxis may have to be banned from the city centre if their emissions are too high.
But he warned:  "The proposed restrictions have the potential to put still further economic pressure on High Street areas.
"It would be ironic, and completely unacceptable, if a scheme to improve the environment in the city centre should have the result of turning that same area into an empty wasteland of unused buildings. This cannot be allowed. "
Mr Gordon added: "In relation to both the whole of the inner area and additional hotspots in Lochee Road and elsewhere, we would encourage the city council to increase suitable tree planting significantly.
"This has been shown to improve air quality as well as the aesthetic quality of the built environment."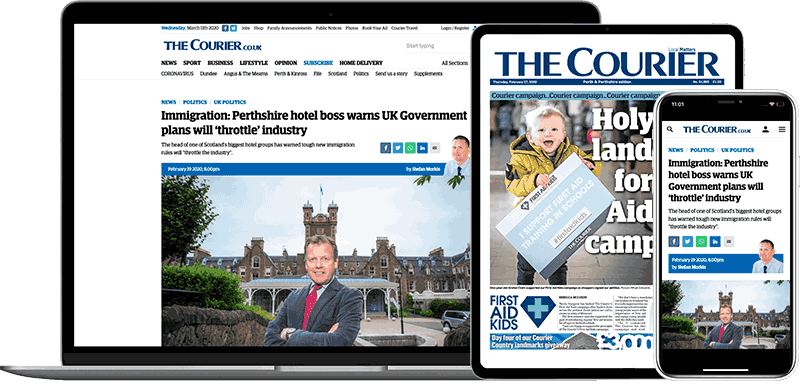 Help support quality local journalism … become a digital subscriber to The Courier
For as little as £5.99 a month you can access all of our content, including Premium articles.
Subscribe