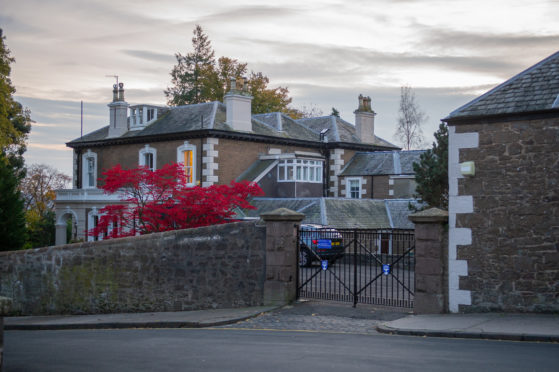 Dundee University spent more than £72,000 refurbishing a luxury flat for its principal who then quit amid a row over rent after less than a year.
The apartment in University House, which had been unoccupied for a decade prior to Professor Andrew Atherton's arrival in Dundee, was kitted out with a new kitchen, carpets and curtains for its new tenant.
Other work the university paid for included the reupholstering of existing sofas and the installation of new light fittings.
The whole flat was redecorated and gas fireplaces, which no longer met safety standards, were replaced throughout.
A spokesman for Dundee University said the apartment had been left without a kitchen following a leak several years ago.
Although this had caused a significant damp problem, the kitchen had not been replaced as the flat was unoccupied.
In total, the university spent £72,746.21 on the refurbishment.
The flat was then leased to Prof Atherton and his wife at £800 a month.
The university said this was the market rate.
Rent of £9,600 has been paid for all of 2019. There is no outstanding debt.
Prof Atherton joined Dundee University as principal and vice-chancellor this year from Lancaster University.
He was suspended in September following a dispute over rent payments.
It later emerged several staff members had also made complaints of bullying against the 53-year-old.
He officially resigned in November and will be allowed to stay at University House until February next year.
He was also given six months' pay in lieu of notice, which, after tax, amounts to around £70,000.
Carlo Morelli, University and College Union Scotland president, said: "At a time when the university is deducting pay from those who went out on strike it is prepared to squander tens of thousands of pounds on refurbishment.
"It is totally insulting to staff.
"It is £73,000 that could have been spent on mental health support for students, support for disabled students  or supporting those that need help with their studies.
"It leaves me speechless."
University House is a large Perth Road mansion.
A large part of the property is a dedicated events space principally used for University events, with function rooms and a catering kitchen.
The refurbishment of the living quarters on the first floor was in addition to a six-figure upgrade of the events space last year.
This included major pieces of structural work such as demolishing a conservatory that had become unsafe, fitting of a new boiler and gas mains for the entire property, roofing work, and upgrading to meet health & safety requirements.
In total, the university spent £345,658.43 on University House in 2018/19.
Another £594.25 has been spent on maintenance this financial year.
Conservative North East Scotland MSP Bill Bowman said: "The house is beautiful and any refurbishment would be a sight to behold.
"It's a real shame that things haven't worked out, and quite visibly so.
"But I'm hopeful that the next appointee will prove the perfect fit for a forward-facing institution.
"Dundee University has a reputation as a destination for talent from around the world."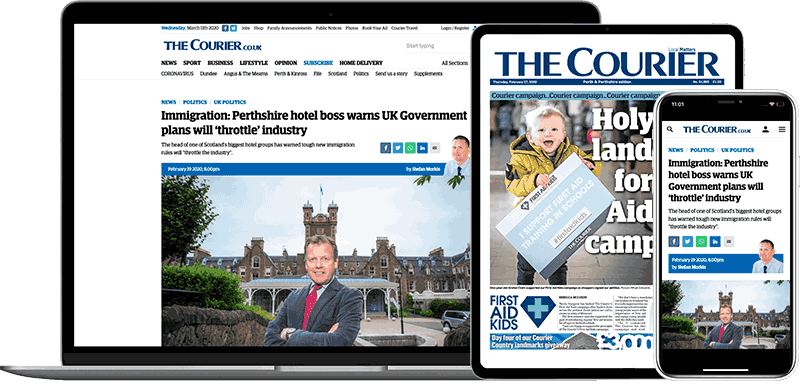 Help support quality local journalism … become a digital subscriber to The Courier
For as little as £5.99 a month you can access all of our content, including Premium articles.
Subscribe