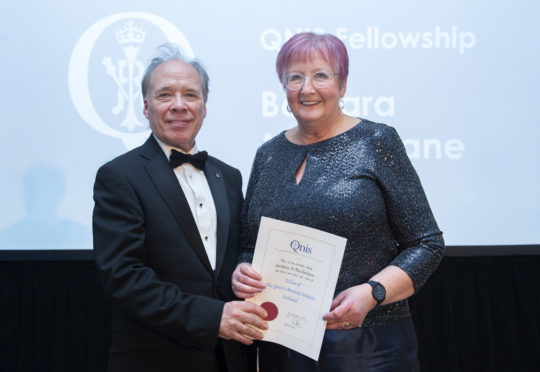 A nurse who set up a health support project at a Dundee church for people at risk of homelessness has been honoured for her "pioneering" work.
Barbara MacFarlane started the Parish Nursing service at Nethergate's Steeple Church more than 10 years ago to help people experiencing poverty, homelessness and a range of other problems.
Barbara and her two colleagues, supported by a team of volunteers, run two drop-in clinics a week, offering health support and guidance. They also provide hot meals, emergency underwear and toiletries, warm gloves and hats.
She has now been awarded the title of Fellow of the Queen's Nursing Institute Scotland (QNIS), in recognition of the exceptional care she gives to some of the city's most vulnerable citizens.
The former ward sister and university lecturer said her strong Christian faith had been a factor in her decision to train as a parish nurse following a career of more than 40 years. Her aim in starting the Steeple Church project was to reach out with loving kindness and practical support.
"When working with very broken and hurting people, who too often die far too soon, sometimes our hearts are almost broken," she said.
"But then at other times our hearts are brimming over with joy and pride for their achievements."
Dundee-born, Barbara was a nursing undergraduate on one of the early nursing degree programmes in London 50 years ago.
She returned to work at Ninewells Hospital as a ward sister for many years, and a love of supporting students took her into education.
She spent 23 years as a nursing lecturer at Dundee University, before deciding to train as a parish nurse in 2007.
Clare Cable, QNIS Chief Executive and Nurse Director, said: "Barbara is an extraordinary practitioner who is a real pioneer and inspiration to generations of community nurses in Scotland.
"Week after week for a decade, the team at Steeple Church have welcomed people in to receive warmth, food and health support.
"Barbara is a true social reformer, just getting on with what needs to be done."
Barbara was presented with a badge and certificate by Professor Sir Lewis Ritchie, chair of QNIS Council, at an awards ceremony in Edinburgh on November 28.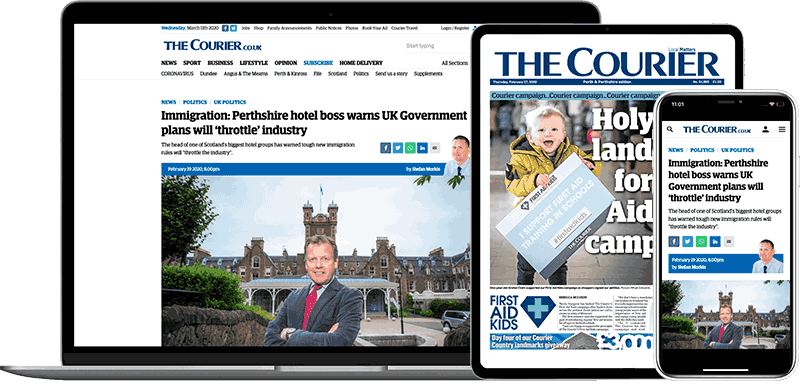 Help support quality local journalism … become a digital subscriber to The Courier
For as little as £5.99 a month you can access all of our content, including Premium articles.
Subscribe